BAFTA Win for BAIT
3 February 2020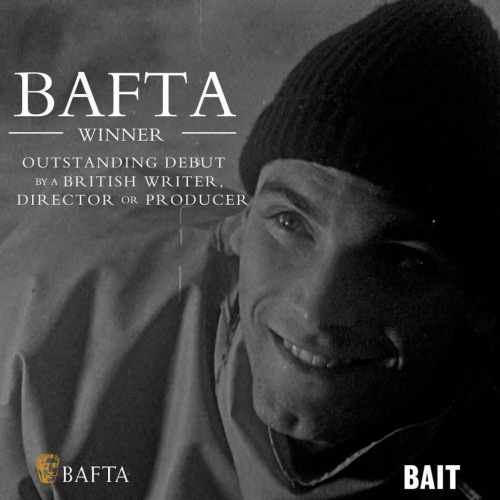 Congratulations to Film lecturer Mark Jenkin and producers Early Day Films, for winning a BAFTA in the Outstanding Debut for a British Writer, Director or Producer category for their film BAIT.
The film triumphed over For Sama, an intimate portrayal of Aleppo during the Syrian uprising, along with Maiden, Only You and Retablo. BAIT was also nominated for the Outstanding British Film award.
The film was produced in association with our School of Film & Television, which received a special mention in Mark's BAFTA acceptance speech.
Chris Morris, Director of the School of Film & Television, said:
We are bowled over for Mark – and the success of BAIT is a testament to his passion and commitment as a filmmaker – it was such a proud moment for the School of Film & Television to see this incredible film honoured with the very best of world cinema.
"It is a testament to the world-class filmmaking education we deliver at Falmouth. And BAIT is not a one off - this film is just one of a series of feature and short productions that the School has supported over the last few years through our 'sound/image cinema lab' programme - giving our students vital on-set experience on professional productions. We have a new feature film called 'Long Way Back' in final post production and we are now gearing up to help produce Mark's next film, a horror film 'Enys Men' (Stone Island), which is shooting in Cornwall this spring with graduates, students and staff on the crew and the backing of Film4."
Falmouth provided film stock and location equipment for the shoot with students working on the crew. The final version of the film was then post produced in 4k at the School's state-of-the-art grading and dubbing facility.
You might also like