Award-winning Consultant Visits Falmouth
30 December 2019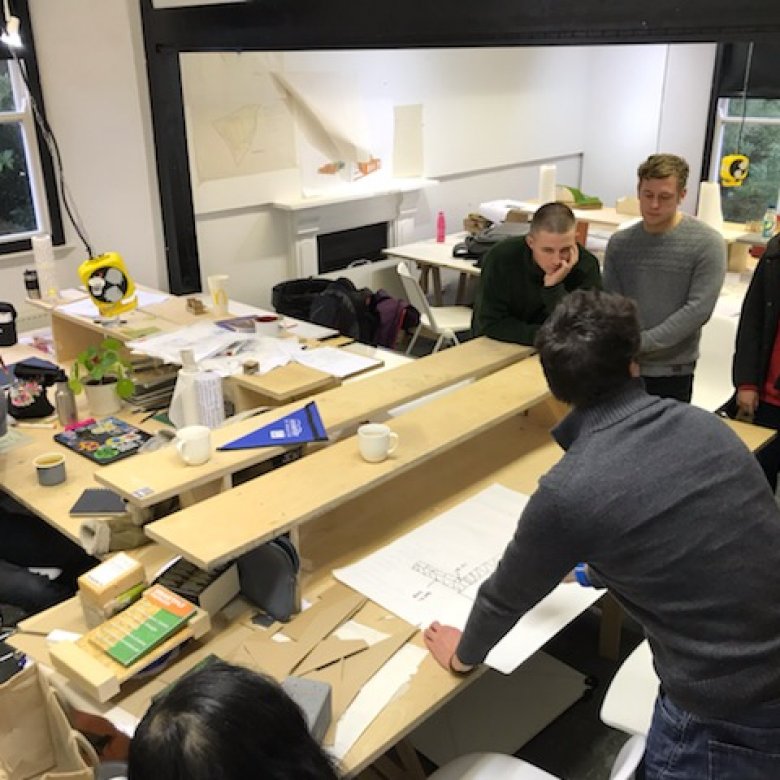 SADI_consultantTobyCambray
Architecture students recently welcomed Sustainability Consultant Toby Cambray to Falmouth.
Toby is a founding director of Greengauge, which is a building and engineering consultancy specialising in sustainable, low energy design. On his visit he gave a lecture and workshop to students as part of their Environment module, which explores sustainable development.
Senior Lecturer Toby Carr said:
This was a great experience for the students; there's nothing more inspiring than hearing first-hand from professionals. Toby gave a great insight into the future of the UK energy supply and what this means for our buildings."
Students on the course also recently attended the annual Cornwall Architecture Trust lecture and dinner, where they heard from renowned speaker Laurent Ney, engineer of the Tintagel Bridge.