Artist John Walter Visits Falmouth
7 February 2020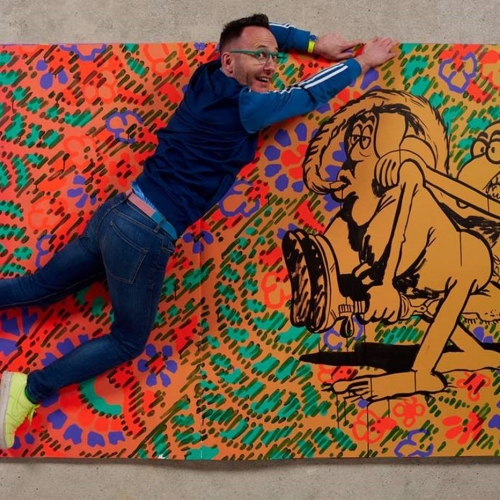 John Walter recently visited Falmouth School of Art to speak with students about his work as a visual artist.
Often described as maximalist, his work includes drawing, painting, video, installation, performance, collaboration, books, sculpture, printmaking, animation and Virtual Reality.
Subjects include gay slang, sexual heath, viruses and memes: "Virology has a lot to teach us about how ideas and cultural forms are spread."
On visiting Falmouth John said: "I'm delighted to visit Falmouth for the first time (apparently I visited as a baby but I don't remember). Everyone is so friendly here! I'm excited to share my work with everyone. Thanks for inviting me."
John's visit was part of the long running Falmouth School of Art Guest Speakers Series, which provides our students with a unique opportunity to hear from established and high profile artists and practitioners – inspirational speakers from a range of backgrounds.
Find out more about John on his past projects diagram on his website.
You might also like