A Different Path: From Film to Games PR
12 March 2019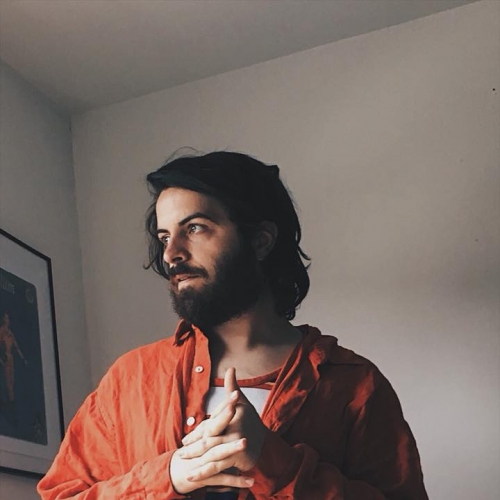 Not everyone ends up working in the industry that they studied for at university; creativity can cross industry boundaries and provide unexpected career opportunities. Paul Stone, 2013 BA(Hons) Film alumnus, is a great example of someone thriving in another field.

After completing an internship with Warp Films shortly after graduating, Paul moved into the games industry and started working at an established PR agency called Indigo Pearl.
Indigo Pearl is a full-service PR agency specialising in 'Entertainment Technology', covering all media associated with gadgets, tech, gaming, mobile and VR.
Their clients are some of the biggest brands within the sector: names include games giants such as Bandai Namco, Capcom, SEGA, Sony, Ubisoft and WB Games to name just a few. They are also associated with Amazon, Channel 4 and the London Games Festival, and recently won the Major PR Agency of the Year award at the 2019 MCV Awards.
Paul described his role: "I manage press sites, distribute review codes for AAA titles, work on the show floor at UK games conventions and provide support during key industry events such as E3, Gamescom and Paris Games Week."
During his BA in Film, Paul "developed a love for research and development". He told us: "This encouraged me to continue writing beyond Falmouth University, by exploring new forms of media and narrative exploration, which ultimately led me to the games industry."

Despite moving into a different industry, Paul is still connected to Film at Falmouth.

Paul explained: "I am still part of a network of Falmouth graduates who continue to be helpful and supportive, six years on from graduation. As a graduate, I am invited to annual final-year student screenings that take place in London. This is thanks to the tutors, who make sure to keep graduates who are now professional contacts, in communication with current students."

Paul's been back to Falmouth recently as part of a career event for current students. His advice for graduates is "to leave a good impression wherever you go, be friendly and professional while working and show that you're there because you're passionate." Also, when applying for jobs post-graduation, "try volunteering, attending industry events and talking to everyone".
You might also like