New partnership with Software Cornwall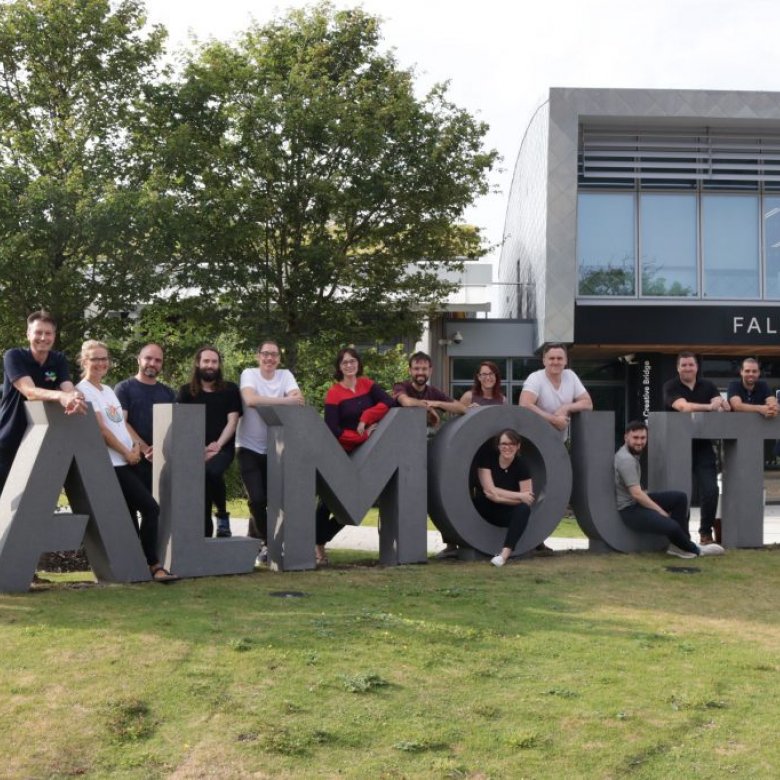 Launchpad Students On Penryn Campus
Falmouth Launchpad and tech community Software Cornwall have formed a new partnership that brings together their collaborative communities to support growth in the county's tech sector.
The partnership includes a lifetime membership to Software Cornwall for Falmouth Launchpad and in turn, includes two years membership for all Launchpad companies at incorporation.
Start-ups from Launchpad can use the Software Cornwall members' directory to create business profiles, enabling them to access all member features including news, training courses, events, jobs boards and community channels as well as complimentary tickets to Software Cornwall networking and Tech Connect events.
For Software Cornwall and its members, the partnership facilitates a new generation of ideas, entrepreneurial talent and opportunities to collaborate and innovate that further bolsters one of the fastest-growing tech clusters in the UK.
James Murray, Head of the Launchpad Programme, said: "We're really excited to announce this partnership to help anchor the entrepreneurial ecosystem in Cornwall for years to come. Each year we co-create new market-focussed businesses with our international strategic partners, bringing fantastic talent to Launchpad's venture studio in Falmouth University. Software Cornwall is a great local ally to connect our candidates and companies to Cornwall's enterprising ecosystem.
This partnership brings together sector expertise, resources and fantastic opportunities that will seamlessly benefit our emerging innovative businesses and propel some of our start-up's innovations into the wider Cornish ecosystem."
Software Cornwall Co-Founder & Executive Director, Mike Barritt, said: "This partnership signifies an important milestone for Software Cornwall's mission in promoting and supporting software growth and excellent in Cornwall. Over the past 10 years, we have seen first-hand the opportunities, jobs and businesses that have been created with our partners and members through nurturing this ecosystem and most importantly, the people within it.
"The tech sector in Cornwall is the fastest growing sector in the Cornish economy. The collaboration between Falmouth Launchpad and Software Cornwall forms another 'link in the chain', helping this unique, cutting-edge rural tech community create the economy that Cornwall needs for the 21st century."
To mark the partnership, Cornwall's tech community are invited to join the 'Pitch Up at the Pad' virtual event on Tuesday 17 February at 3pm.
A fantastic opportunity to hear from rising tech companies as they take to the virtual stage to pitch their exciting digital project, innovative tech company, worthwhile community cause or a fresh idea set to change the world.
There will be opportunities for questions and networking, the event is free to both members and non-members, just visit the Software Cornwall website to book your place.