Innovating in the live streaming, entertainment sector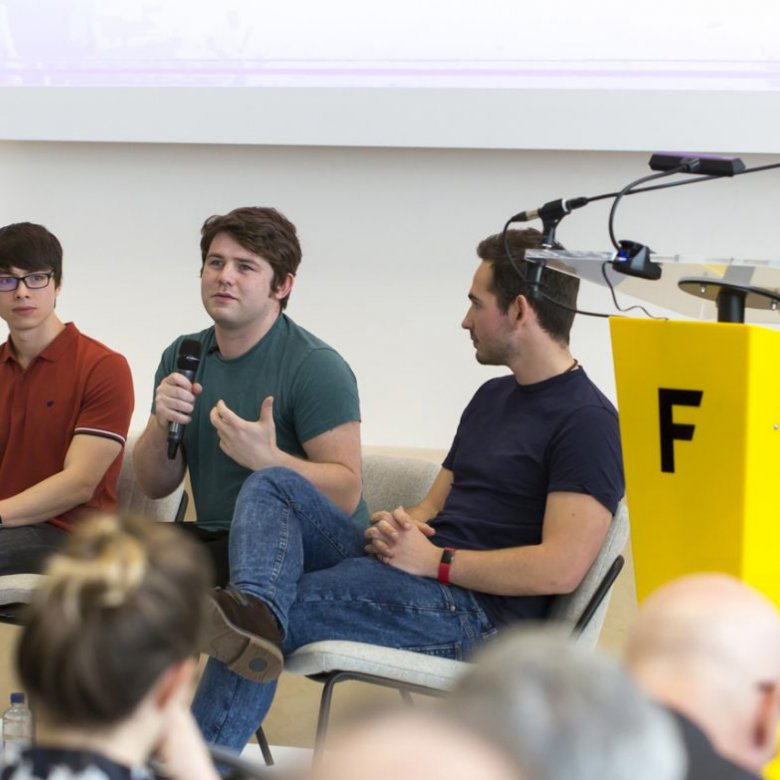 Codices team
Codices – one of our very first Launchpad portfolio companies – has had a stellar year; securing seed funding, scaling up to a team of 11, winning best start-up at the Tech South West Awards, month-on-month growth for their most popular tool Quiz Kit as well as new projects in the pipeline including one with Amazon Prime. But how did Launchpad create the team that has become Codices and support them along their start-up journey?
It all started in 2017 with a market challenge from Amazon Web Services (AWS), a division of Amazon and provider of cloud computing services, who wanted to explore what tools could provide online broadcasters and developers the ability to communicate with audiences and make the viewer part of the show.
We matched one of our teams of tech entrepreneurs to this challenge – that team went on to become Codices. They validated the opportunity, identified a gap in the market, researched customer needs and spoke to stakeholders to start to develop their first product, Quiz Kit, which they devised to allow users to host their own live interactive quiz shows.
The team combined all their research to develop a pitch to both Amazon and its sister company Twitch. The pitch hit the mark and resulted in confirmation of in-kind support as a Strategic Partner to Launchpad and this creative, innovative team to develop the product.
Michael Edmonds, then Head of Education, who worked with the programme to present the challenge said: "Amazon Game Services was excited by the focus on entrepreneurship and incubating new businesses. By working with the programme, we could see an opportunity for the development of new innovations with our services. Launchpad provided the upfront investment and the talent; we provided the challenge for the team to focus on and technical guidance."
Tim Edwards, Codices CEO and Co-founder, said:
Working with Amazon was exciting; we were given so many opportunities and supported along the way from pitching to meeting senior management.
"It wasn't easy and it's taken a lot of hard work to get to where we are now but we're really appreciative of the experience we had with them."
And so, Codices was founded; a start-up that develops tools for online broadcasters around the globe to make, manage and monetise live interactive gameshows.
Jo Banks, Business Development Manager at Launchpad, added: "This is a great example of how with the mix of entrepreneurial, technical talent sourced and supported by a fully funded tech start-up programme alongside a strategic partner identifying and wanting to support innovation teams, success can flow."