Business students get a taste of entrepreneurship
30 March 2022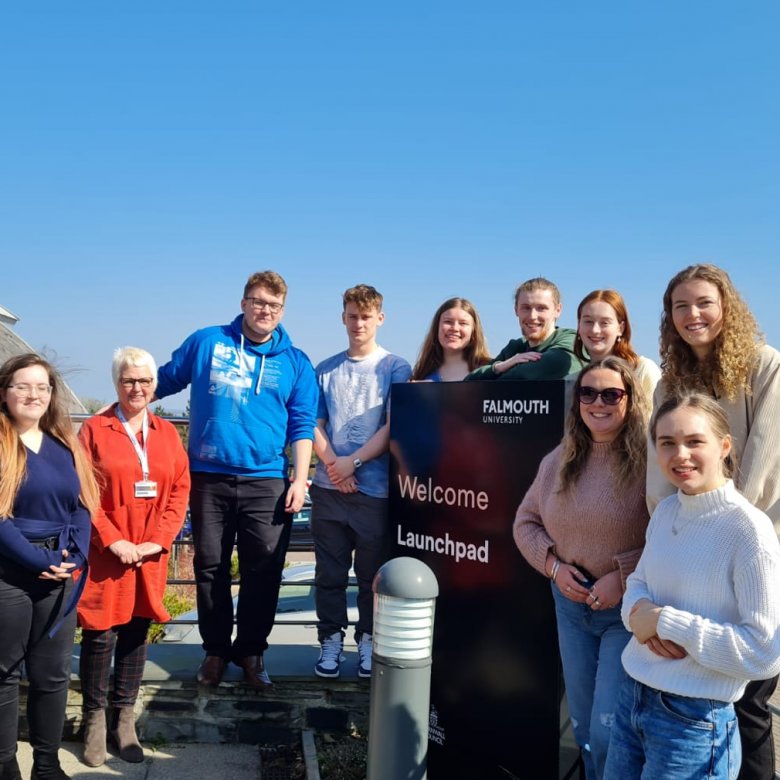 Business students work with Launchpad
Falmouth University Digital Marketing & Business students got a taste of real-life work experience this week when they tackled live briefs set by our early-stage start-ups.
The first-year students were presented with business challenges from Launchpad start-ups Airize, Beta100, INGRID and Glitter Pay.
Digital Marketing Lecturer Vivienne Neale and MSc Entrepreneurship Course Leader Marcus Simmons initiated the scheme with the hope of giving students a flavour of what it means to work in the vibrant and fast-paced world of start-ups.
Vivienne explained: "The aim was to stress test the students' knowledge and their ability to apply theory to real life business experience under strict time frames.
"The business models were all very different and meant that each strategy needed to be created from scratch and had a bespoke set of needs and approaches. From practicing how to think critically, work in teams, fulfil deadlines and take on additional input from other experts, the students formed highly efficient teams that pitched in a professional manner to the highest standards."
From AI-assisted sartorial elegance solutions to QR safe payment systems, the students rose to the challenge of the week-long high-pressure creative sprint which culminated in them pitching branding and digital marketing proposals – and even saw them securing two offers of work and a follow up consultation!
Airize founder Ananya Banerjee said: "We took part in this project to seek help with our social media strategy. Our product is made for the students who took part, and their inputs were refreshing and unique. We were very impressed."
Simon Yuen, INGRID founder, added: "It was great to get feedback from the future marketing leaders! They are passionate and energetic which is great for our Launchpad journey and yes, I would love to continue the discussion with them and bring the marketing ideas to reality!"
Student Violet Jeffrey explained how worthwhile the project was: "This has been an amazing experience and I have loved every moment. Initially I wasn't too sure how much I could bring as a first year and maybe wouldn't be able to give much value to the businesses, however, it was extraordinary how much learning we had soaked up throughout our course so far."