Making your money go further at university
02 June 2023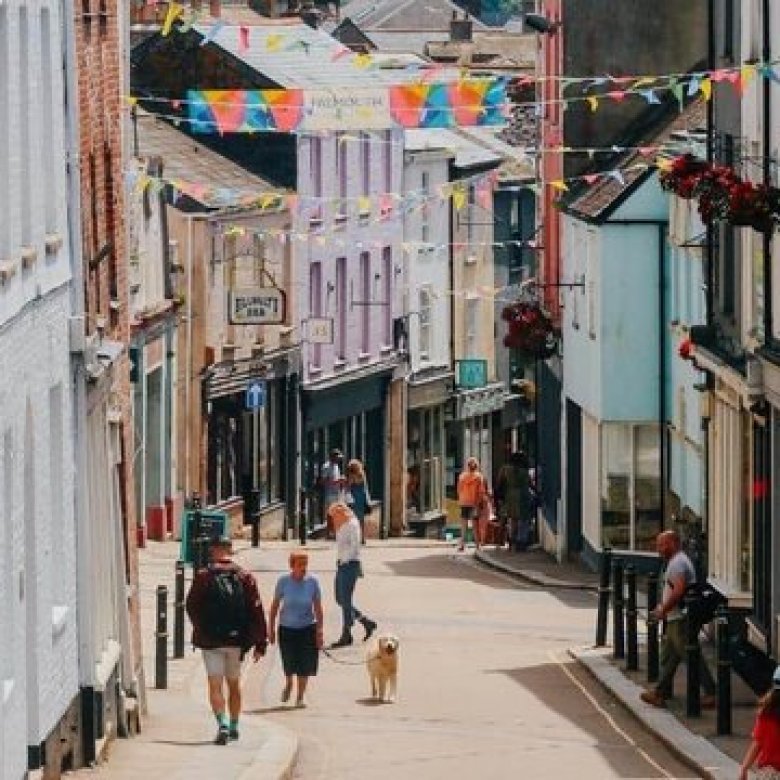 Falmouth
This piece was written by Costume Design for Film & Television BA(Hons) student Evie about her student life budgeting tips.
Whilst at university I discovered some tips to battle the cost of living while also enjoying my time in Falmouth. Here is some of my advice :)
Budget
Budgeting is a really good thing to get used to before applying to university, as it'll help you keep track of your student loan and how much money you have in a term. Before heading to university, I sat down and worked out how much money I would roughly have weekly and then where that money would go. These things included food shops, washing and activities like going out. You can then start to understand how much money you'll spend weekly for yourself, but don't worry if you struggle with this, as you can book appointments with the student union to get advice about budgeting!
Living, food and travel
To make living in student accommodation cheaper there is the option for shared rooms, which will greatly bring down the cost for accommodation. This would really benefit anyone who's really worried about finances! While living in student accommodation, food shops and travel are really accessible, with Asda only a 15-minute walk from Penryn Campus and Lidl only a ten-minute bus journey. I personally preferred to travel to Lidl to do my weekly food shop and I made sure to go early afternoon to grab some of the bakery pastries :). With Lidl and Asda in Penryn, you can download apps and get rewards and vouchers off when shopping, which is very worthwhile if you go regularly. The buses run regularly from Penryn Campus and they go to a number of places. The prices of these tickets are very cheap and usually only cost £2 or under, depending on how far you're going. There is also the option of getting a week's ticket, which you can use between Falmouth and Penryn. The train is also equally good price and even better if you've purchased a rail card!
Work
If you'd like to work a part-time job while at university, there is always the option of working in one of the many lovely shops in Falmouth town or even in Penryn. If you'd prefer something more flexible and social for meeting other students then applying to be a student ambassador would be an ideal thing to look into once coming to university! It's also a lovely way of meeting people from different courses and helping to represent the students at Falmouth. 
Activities and shopping
In Falmouth there are many places for shopping, including loads of charity and second hand shops, which are all good for shopping on a budget, but are also the best place to find some clothing gems. There are also many places for fun activities in Falmouth town like games room, a pottery painting shop and the beach! Those are all student bank friendly and are favourable spots for a lot of Falmouth students. Or, if you'd prefer a coffee, there are many lovely coffee shops to choose from, each rather cost friendly and make a lovely coursework spot. 
On-campus there are many opportunities for budget fun like Monday craft afternoons and Friday film nights. Freshers Week is also a good time to go round all the stalls and pick up some free stuff, while looking at societies to join!