How university taught me to manage my money
02 June 2023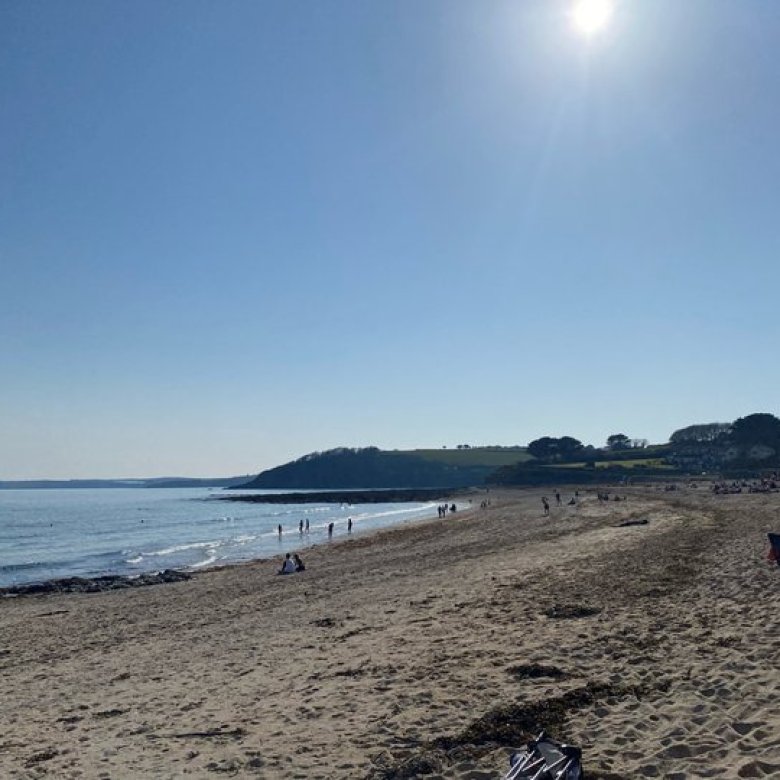 Beach
This piece was written by Game Development: Writing BA(Hons) student Mars about her student life budgeting tips.
Before coming to uni, I wasn't very good with money. I regularly went out for dinner and coffee shop dates with friends, had packages arriving every week and bought myself a little treat every other day. Unsurprisingly, at the end of the month I never had anything left.
Living in student halls in my first year helped me get a grasp on budgeting without it being too overwhelming. The rent was paid per semester instead of each month and I didn't have to worry about paying my bills separately.
In the beginning, I wasn't sure how to budget for groceries since I didn't know how much I needed to feed myself, but by the end of the first semester I knew what my go-to recipes were and what I considered kitchen staples (Maryland biscuits, oat milk and tinned tomatoes were things I always had in my shopping basket). Fruit was something I bought weekly and, to stick with my budget, I bought frozen fruit when things like mangoes and berries were out of season.
I didn't go shopping with specific meals in mind, but with things I knew I liked to cook with in mind. I also bought ingredients that were on sale or reduced to clear. My meals were some variation of protein + starchy fibre + vegetable - one thing I had regularly during deadlines was couscous, chickpeas and cucumbers because it was so quick, tasty and easy to make. I hate to say it, but shout out instant mashed potatoes.
I also had flat dinners where we would total the cost of the meal and divide it amongst ourselves for expensive meals that we wouldn't typically be able to afford, like the Mega Lasagna. It's exactly what it sounds like.
Some students choose to live on or near campus to save on travel costs but, since I lived in Tuke House, I budgeted my travel fund by how many days I was on-campus and an additional five days in case I needed to go to campus when I wasn't timetabled to go in.
First Bus is the bus service throughout Cornwall and their free app is simple to use. It's incredibly easy to buy bus tickets on the app and one thing I like is that I can buy bundles of single day tickets at a discount. The single day tickets allow unlimited bus travel throughout the Falmouth zone, which includes Penryn Campus.
I tend to travel to campus by train in the autumn as I have a railcard (free through my student bank account) and the train station is a 10-minute walk from campus and I can enjoy the leaves changing colour. I don't have a preference for how I get to campus, but generally decide if I want to walk through campus (which is also a gorgeous public park) or if I want to grab a snack in the campus shop.
Coming from a big city, I was a little worried about what I could do for fun in Falmouth, especially on a budget. When the weather wasn't the best for a picnic or beach trip, or if there weren't any society events or socials, I had gaming and movie nights with my housemates. For craft nights, we'd poke through our art supplies or check out Trago for something weird and wacky to make.
To make my aesthetic coffee shop study dates more affordable, I have a student discount for Costa and Cafe Nero, and for my little treats, I use TooGoodToGo, which is also great for reducing food waste. I cannot recommend the Magic Card enough! Not only do you get a discount for your cinema tickets, but you can get a 2 for 1 ticket on a Monday.
Coming to uni without any experience budgeting, I was a little scared. One thing I found helpful was asking my friends what they found useful. Even if I didn't use their advice, it helped guide me towards managing my money in a way that worked for me and my lifestyle. To new students, I suggest paying your rent first, putting aside a budget for groceries & transport and, if you can, a small amount for an emergency fund. Happy budgeting!