Feeling welcome at Falmouth – Pride Month
17 June 2022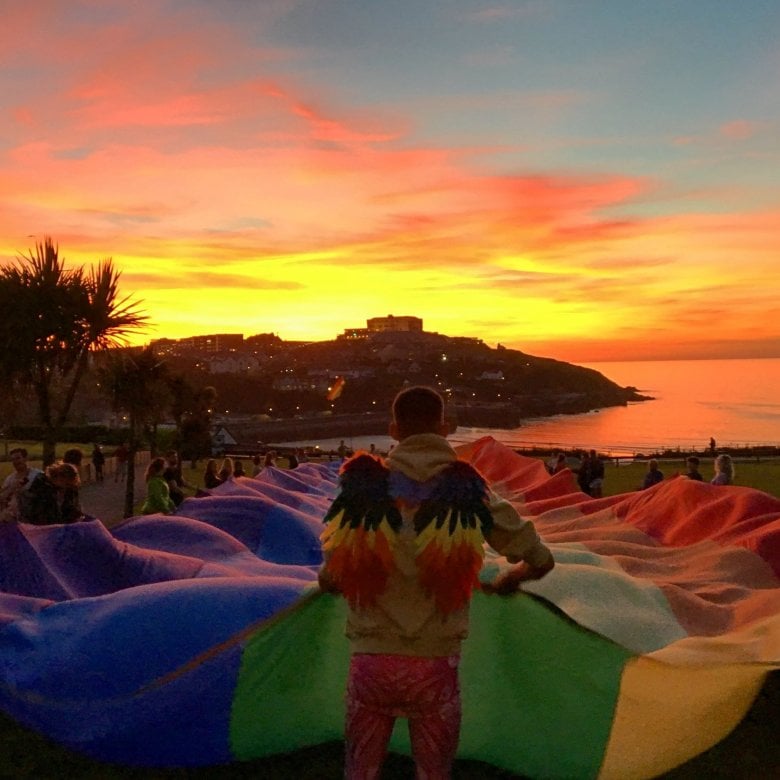 Pride
Pride Publications
Revolutionary Magazine is Cornwall's very first LGBTQ+ magazine, produced in Truro and distributed online, aims to showcase all the great things happening in our stunning county, all in one place.
Released quarterly, the magazine endeavours to be as inclusive as possible by working closely with Cornwall's other LGBTQ+ groups, such as Cornwall Pride, Sapphic Sis, Transparent Presence and Queer Kernow – follow the respective links to find out more and get involved with those organisations.
Revolutionary Magazine are always looking for new people to collaborate with, so, if you have any ideas, don't hesitate to get in touch with the team!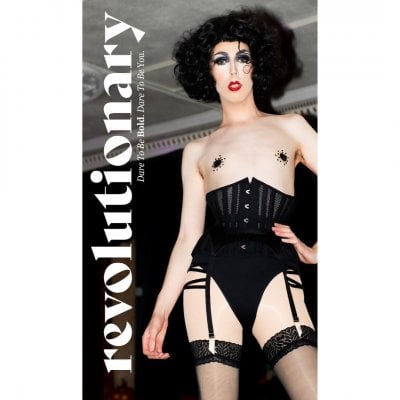 Chasing Rainbows, a student film
Chasing Rainbows
As filmmakers we wanted to highlight both the struggles and triumphs you can encounter on a journey to finding yourself and celebrate the feeling of belonging that comes from the LGBTQ+ community
"Chasing Rainbows is an animation which follows Frankie, a young non-binary teen who struggles with feeling isolated and being unable to relate to the world around them and who courageously decides to embark on their journey of discovering their pride," explains Téa McCameron, an Animation and Visual Effects student at Falmouth University and director of this poignant short film.
"As filmmakers we wanted to highlight both the struggles and triumphs you can encounter on a journey to finding yourself and celebrate the feeling of belonging that comes from the LGBTQ+ community," adds Téa.
"Coming to university, I personally experienced a much safer and more welcoming environment than I ever had before. You'll meet people who've been through some of the same experiences as you, and through different communities and societies, ultimately find your people."
Battling gender identity anxiety and thriving at Falmouth
Hi, I'm Levi, a second year Television student here at Falmouth University. In my spare time I enjoy binge-watching the latest documentaries on Netflix and I like to keep fit and healthy by going to the gym. I also love spending as much time as possible with my dog, Brooster, when my family travel down to see me for a weekend getaway.
Before starting university, I was apprehensive about moving away from my home back in Wiltshire. However, I was also eager to start a new chapter in my life and not shy away from my trans identity as I'd done previously.
My first few weeks at Falmouth were full of socialising and trying to learn how to cook anything other than pasta and freezer food! Beforehand, I'd been speaking to a few people via online group chats, so it was great to finally meet up with them and go for a drink once Welcome Week arrived. I also made sure to soak up the last of the summer sun at Gylly beach.
The one piece of advice I would give to myself back then, as well as other students about to set sail on their university journey, is "be unapologetically you". I know it sounds cringe, but I was so scared of what people would think about me as a trans male.
Fortunately, I've had such a friendly and positive experience here at Falmouth. My gender identity is never discussed unless I bring the subject up myself, and I often do this to encourage positive discussions of LGBTQ+ representation with my friends and teachers.
My lecturers have also helped me enormously while I undergo hormone therapy and I regularly update them on how my transition is going. Establishing my own YouTube Channel (ISPYLEVI), where I upload honest videos of where I'm at with my gender transition, has also grown my confidence immensely.
Throughout my time at university, I've focused on using my voice and creativity to produce content, which gives an insight into what it's like to be transgender. My most recent solo project was a two-minute short which highlighted the verbal abuse trans people are often subjected to.
I'm currently planning my third-year project, a documentary that will explore relationship expectations and how this can be intimidating for transgender people. I'm so grateful to be able to be part of the Falmouth community and use the skills I've learned here to implement change. It's so comforting to meet people just like me and share our own experiences.