Cultural Immersion Programme: Experiencing Florida
20 September 2022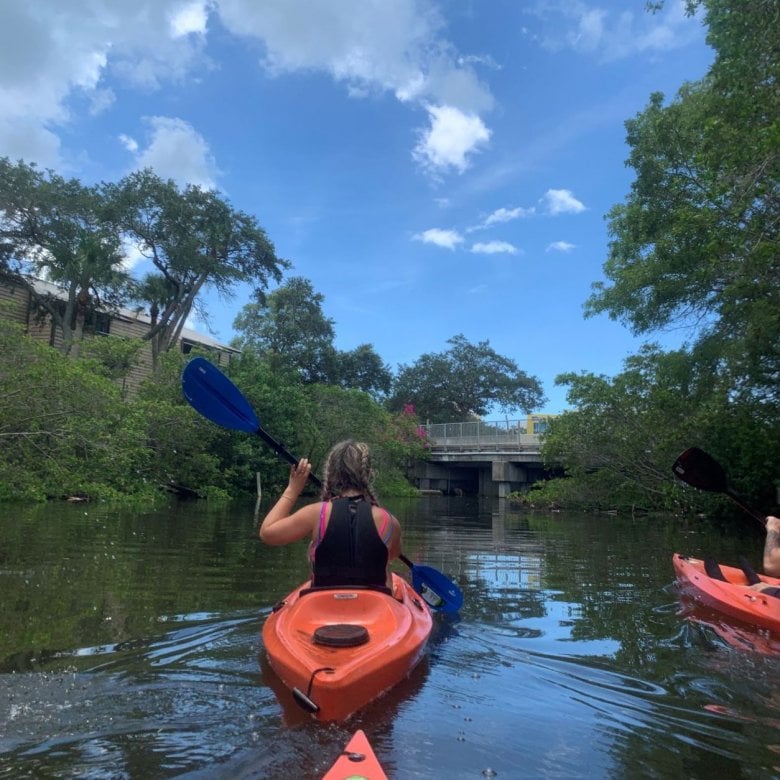 Cultural Immersion Florida Kayak
An eye-opening experience was the African American trolley tour of Sarasota, learning about their past and present injustices, something I knew existed in the past, but I naively didn't realise the extent to which it is still a huge problem. As part of this tour, we got to meet some incredibly inspirational and passionate people.  
Another experience that stood out to me was swimming in the Blue Spring State Park. I'm not sure if it was the adrenaline of potentially having an alligator, manatee or snake in the water but it felt magical, like being in an American film where all the characters are on spring break.  
Overall, going to Florida was an amazing trip and I'm incredibly grateful that I got the chance to go. I've learnt a lot about Floridian history and American culture, both the good and bad.  
I've gained the skills to travel independently (this was my first ever flight) and have come back with some amazing friends. 
I would definitely recommend a Cultural Immersion trip to anyone, whether you have travelled all over the world or you have never left England, you will love it!  
Just a tip: If you plan to travel to America, a trolley is a bus-like vehicle - don't ask for one at the supermarket.