Senior Lecturer & Course Leader for the Falmouth Integrated Foundation Year
I have been an art lecturer since joining the then new art Foundation Programme at Strode College in Somerset as the part-time sculpture specialist shortly after graduating in 1994 and have been a full time art lecturer and programme leader since 2000, also teaching on many other courses across a range of specialisms in that time.
For 15 years I lived in Bristol with my family and had art studios at Mivart Street and Artspace, helping to develop and move the studio group into an empty former Tea Factory, now known as Spike Island. I worked in the 1990's as a community artist managing creative projects for the council in Withywood and was also involved with many other artist led groups to develop, fund and deliver arts programmes and opportunities for artists in the city. Alongside my work in education and fine art I have been a diving instructor, and have been diving for over 30 years, and have worked as a book illustrator, for three years with Dorling Kindersley UK to develop and complete the book 'Shipwreck Detective' in 2006. I also make puppets and props for theatre, have worked as part of a creative team with the joint charities at the Glastonbury Festival and I'm a keen bee keeper. I have maintained an active studio and exhibiting fine art practice, in drawing and sculpture, for 30 years and develop and show new work regularly.
Alongside teaching and course management roles I have for the last 5 years also been completing a Fine Art practice-led PhD and working as a Doctoral Teaching Assistant with Plymouth university and Lecturing into the BA Fine Art Programme. During the pandemic I contributed regularly to online teaching forums like the Isolation Arts School, built art teaching content on YouTube, spoke at Virtual conferences and also did some work as a VL on the Falmouth BA(Hons) Drawing programme - before starting in my current role at Falmouth University in the summer of 2022, as a senior lecturer/module leader for Fine Art and Drawing IFY group and as the Course Leader for the Integrated Foundation Year.
External Links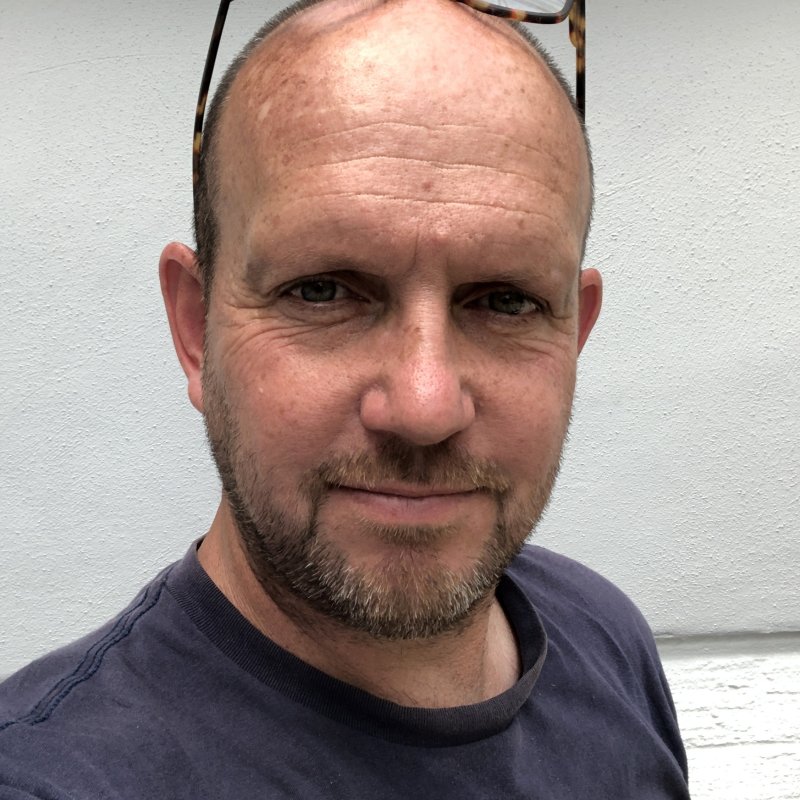 Contact details
Qualifications
| Year | Qualification | Awarding body |
| --- | --- | --- |
| 2019 | PGCAP | Plymouth University |
| 2001 | MA Fine Art | UWIC: University of Wales Institute Cardiff |
| 1993 | BA Fine Art | UWE: University of the West of England |
| 1990 | National Diploma in Art and Design / Foundation | BTEC - Norfolk Institute of Art and Design (*Now NUA) |
Honors and awards
Year
Description

Silver Winner - FE Lecturer of the Year
The Pearson National Teaching Awards. 2019
Research interests and expertise
NOTE: I'm working towards the completion of my Fine Art PhD. Should be completing this summer 2023.
Fine Art - Practice Led Phd with Plymouth University 2017-2023
The Shock of the Old – The use of anachronistic museological display methodologies in the presentation of the natural and artefactual within visual arts practice.
PhD Abstract: Why as artists do we persist with anachronistic models of display, collection and mark- making? I am researching anachronistic cultures of collecting and the accumulation and ordering of mnemonic materials in museums and those that many of us collate within sheds and attics through the lens of a sculptural art practice. With a particular focus on the use of taxidermy, diorama, natural history collection and archaeology I am interested in collapsed methodological boundaries and the potential that these liminal spaces provide for creative play, equivocal reading and message making. 
These museological modes have emotional and associative worth because we link them to memories and moments, evidence of a lived experience and it is my position that the control of such materials betrays our vulnerability in the face of the inevitable entropy of all things, and by association an acknowledgement of mortality. I note that it is in the small things, the prosaic marginalia of a life lived, that the narrative is often told and am investigating the potential of the anachronistic creative device to compress or disrupt timelines. 
These narrative mechanisms, as deployed by artists are playing with our interpretative functions, asking us to consider perhaps ethical, cultural or ecological factors in ways that the institutions of display habitually deflect us from. It is the very 'out-of-time' ness of these conventions that disrupt our assumptions and, by disabling linear readings, provide a new frame for story-telling. Knowingly deployed chronemic elements within visual arts practice can appear antithetical as they cause frictions with contemporary narratives and in so doing prompt interpretation and reappraisal.
Research topics
Fine Art
Museology
Collection
Natural History / Ecology
Memory
Anachronism - Taxidermy, diorama, Natural History Collection
Independent professional practice
I have worked professionally as:
An exhibiting/selling Fine Artist - (* Next Exhibition 'Solo Show' at Wells and Mendip Museum - 21st Jan - 04th Feb 2023)
A speaker - Art/Career/creative projects/Book festivals etc
I make puppets for theatre performance
I have worked professionally as an illustrator - Dorling Kindersely UK - Book - 'Shipwreck Detective' 2006
Social, community and cultural engagement
Previously based and teaching in Somerset & Bristol:
I worked as a Community Artist - devising, planning, funding and delivering community arts projects in Withywood, Bristol - working with multiple partners and schools/education groups. 1993-1997
I was involved as an artist and organiser with Artspace/Spike Island for 13 years - 1997-2010 & Chair of the Bristol Sculpture Shed.
I ran community arts tours in Barton Hill in Bristol.
Have been involved with and chair of multiple cultural/social groups.
Bristol Open City, Artery and the Independent Artists Network (*IAN) in Bristol.
As part of the work with IAN I was involved with significant fundraising and the management of large creative projects opening up opportunities for artists, accessing empty commercial and other properties around Bristol.
'Workplace' 2000 and 'diologue' 2003
Currently I run a charity Beer Festival in Somerset as chairman, for the last 15 years - Ashcott Beerfest (*Ashcottbeerfest.org)
I was a school governor for 11 years/vice chair Ashcott Promary School - and spent 11 years as secretary of the school PTA
Engagement with professional associations and societies
Guild of Taxidermists
British Sub Aqua Club
British Beekeepers Association