Senior Lecturer, Fine Art
Neil Chapman is an artist, writer and researcher. His current work explores material textual practices, artists' publishing, art/philosophy, questions concerning visuality, collaborative method, the evolution and politics of art-research. Neil has an undergraduate degree in Fine Art (Drawing & Painting), experience of studio and exhibiting practice including painting, sculpture, film and installation. He has an MA in Critical Fine Art Practice (Central Saint Martins, 1997). His book Diagrams for Seriality is published by Copy Press (London, 2014) and has been described as a "meditation on the relation of seeing to saying, the possibility and impossibility of communication, and the very business of making and writing".

In 2011 Neil Chapman completed a funded PhD in Fine Art practice-led research at the University of Reading titled Protowork as Art's Expanded Writing Practice. In a recent article Katy Macleod (Reader in Fine Art at Kingston University) has written of the PhD that it "presents the event of reading as a taxing encounter with image construction. (Macleod, K. 'Art Project PhDs', Theorem, Cambridge School of Art Doctoral Research 2016.)
 
In collaboration with David Stent (West Dean College, West Sussex) Neil has helped found and has contributed to an ongoing series of residencies, installations and reading/performances under the title Writing As Occupation, exploring the physical demands of writing, reading as performance, broadcast as dissemination, the effects of place and diverse technologies on writing, the ways in which such experiments expose new potentials of collective work.
Neil joined Falmouth University in May 2014. He teaches Fine Art Practice, Critical Studies and Art Research. Currently, he is Director of Studies for Tom Milnes' PhD research (A Media Archaeology of the Photogrammetric Image) and co-supervises three PhD candidates: Rachael Jones (Landscape, Loss and Imagination), Will Parker (inLand: Devising Compositional Strategies Through Field Recording) and Paul Chaney (Embedding the Rural/Urban Dialectic).
 
External Links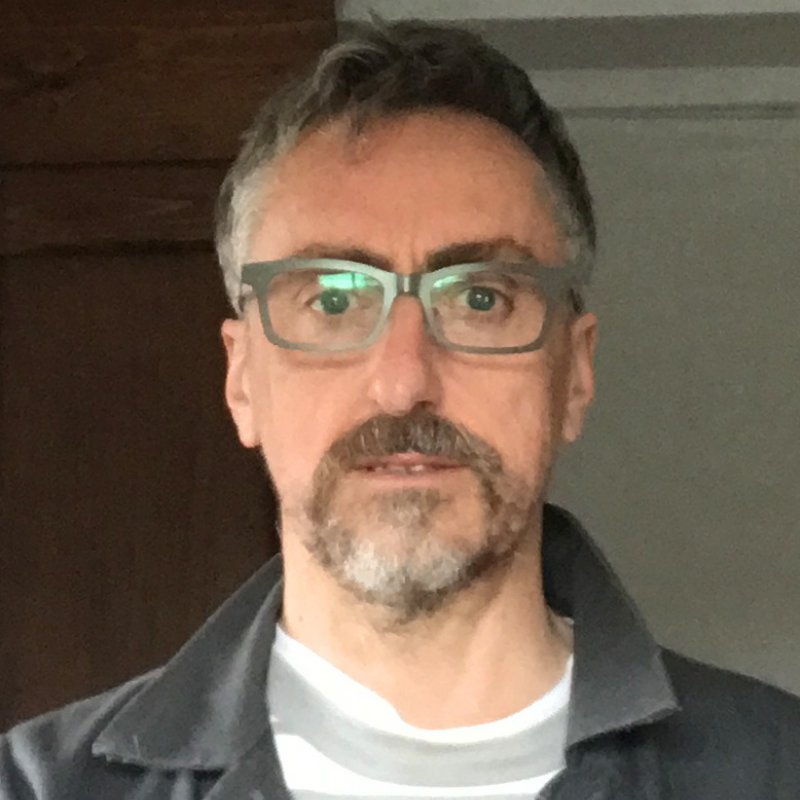 Contact details
Qualifications
| Year | Qualification | Awarding body |
| --- | --- | --- |
| 2011 | PhD | University of Reading |
| 1997 | MA Fine Art | University of the Arts, London |
| 1986 | BA(hons) Fine Art | Duncan of Jordanstone College of Art and Design |
Honors and awards
| Year | Description |
| --- | --- |
| 2006 | University of Reading Post Graduate Scholarship, full funding for for PhD study. |
| 2004 | London University of the Art, Research Award, funding towards the production and publication of The Ring Mechanism, a book with Book Works, London 2004. |
| 2002 | City of Westminster Arts Council Bursary for Walking Is the Glue, a film and performance lecture, Curzon Cinema, Shaftsbury Avenue, London |
| 2000 | London Arts Board Grant, Visual Arts Fund, for collaborative work with Steven Claydon towards an exhibition at Greengrassi, London (Five Works in Lieu of a Particle Accelerator) |
Research interests and expertise
Writing in Art Practice
Over recent years there has been a marked interest in writing as a practice in art. New dialogues and collaborative working processes have appeared across the traditional divisions of literature and art. Institutional interest in such forms has been evident in the term 'art-writing', the status of which remains uncertain. However, in various ways, the histories of artists' engagements with writing processes and textual material extend back much further, constituting a counter-current to mainstream art practices. How do we understand artists' current work with words in the light of these histories? What part does that understanding play in the evolution of the practices themselves? How at different historical moments have artists' writing practices worked as forms of resistance? How might they do so currently? To what extent and in what different ways do diverse writing processes in art practice constitute new branches of art's historic interrogation of the image?

Art/Philosophy interdisciplinarity
Certain branches of continental aesthetics prove popular amongst artists and useful in establishing theoretical frameworks. Increasingly, such philosophy appears in art also as material to be worked with. Non-standard or subversive readings of philosophy, fictional treatments of philosophers, unexpected or playful uses of the text: how do such working practices extend or contribute to the philosophical inquiries?

The evolving status of art-research and criticality in art teaching
Art-research is a relatively new academic field. With the recent changes in university funding and prevailing business culture, new pressures come to bear. How can art-researchers demonstrate the cultural value of criticality. How is the link between art teaching and art-research to be sustained? What are the challenges posed by new forms of experimental writing in art? As students at graduate and undergraduate levels find new ways of questioning the traditional boundaries between art, writing and research, how is rigorous academic assessment to be ensured?

The history and theory of collective practice in art
In which contemporary practices do we best see an affirmation of the as-yet-undetermined future of art? What are the material and practical effects for artists of current neo-liberal ideologies of individualism? As it becomes a standard demand on job descriptions, what is the future of the term 'creativity'? What scope is there for contemporary academic institutions to learn from self-organised structures, workers' cooperatives, the Occupy Movement, strategies that might help maintain the ecologies of research and teaching cultures, diversity and heterogeneity in the institution?
Research Topics
art as circuit breaker
art-writing and the politics of writing technologies
Art/philosphy/literature cross-disciplinarity
book works and artists publications
darkness as metaphor in art and literature
fabulation
fictioning
Georges Perec
philosophies of the image.
philosophy of the diagram
politics of collaborative practice
the contraint
the evolving status of practice-led research in art
the history and contemporary practice of experimental writing and writing in art practice
writing as occupation
Publications and research outputs
Article
Chapman, Neil

ORCID: https://orcid.org/0000-0001-8253-0256

,

Jaeger, Peter

,

Norwood, Tamarin

,

Pester, Holly

,

Kivland, Sharon

,

Jelili, Sami

and

LaMarre, Rebecca

(2014) Jonah's Booth. Their eyes travel across the page and their hearts search out meaning, n/a (n/a). ISSN n/a
Book Section
Chapman, Neil

ORCID: https://orcid.org/0000-0001-8253-0256

,

Hughes, Sarah

,

Stent, David

,

Pester, Holly

and

Davies, Angharad

(2015) Vectors. In: Angharad Davies Rydal Mount. Compost and Height, West Dean, pp. 5-11. ISBN no isbn Item availability may be restricted.
Report or Working Paper
Conference or Workshop Item
Book
Artwork
Exhibition
Performance
Website Content
Other
Events
2018
With colleagues from Goldsmiths and Linnaeus University, Sweden, a contribution to 'Multispecies Storytelling conference, Växjö, Sweden, 2019.
Current research students
Rachael Jones, Landscape, loss and imagination: the potential for an experimental documentary to explore and invigorate cultural connections with the land
Will Parker, inLand: Devising Compositional Strategies Through Field Recording, Anthropological Fiction and Fabulation
Nigel Owen, The Illustrator as Visual Problem Solver: A deconstruction of the act of ideas generation in illustrative practice with reference to how it is taught within an higher education setting
Previous student supervision
Roderick Harris, Dissociative Methodology as Synthetic Assemblage: A pseudo-systematised inquiry into plastic and the zed, Kingston University, 2014.
Tom Milnes,  Algorithmic Aberrations: A Media Archaeology of the Photogrammetric Image through Error, 2021.
Number of research students supervised to completion
2
Research degrees examined
External:
Vicky Kim, Royal College of Art, The Production of the Subject through Space, Architecture and Image, 2021
Internal:
Bram Arnold, Walking Home: The path as transect in an 800km autoethnographic enquiry
John Hartley, The Thalassocentric Apparatus: Connected art processes from the sea showing multi-scale changes through their own emergence and collapse
Katrina Brown, Intersect/surface/body: A Choreographic View of Drawing
Matthew Lunt, Harry Penhaul and the Subject of the Real: Photographing post-war Cornish community through a Lacanian lens
Paul Raynolds, A Practice Based Inquiry into a Taxonomy and Ontology of Holes in Devoré-Lace
Number of research degree examinations
5
Areas of teaching
art contextual studies
Art practice
art writing
art-research
critical theory
history of art
history of ideas
philosophical aesthetics
Courses taught
Policy engagement within Cornwall
Engagement with organisations which contribute to the development of educational, cultural or socio-economic policies in Cornwall
Collaborative work with Falmouth Art Gallery developing younger audiences, showcasing local publisher and helping facilitate public talks and workshops (as part of FOMO: Falmouth Art Publishing Fair, 2017.
Independent professional practice
SELECTED PUBLICATIONS

The Absenting Subject: Research Notes on PhDs in Fine Art, with Katy Macleod (research undertaking with funding from Kingston University) Journal of Visual Art Practice, Vol. 13, Issue 2, 2014, pp. 138-149.

Jonah's Booth, text fragments and images for Their eyes travel across the pages and their hearts search out meaning, edited by Sharon Kivland & Sami Jelili, London: Eros Press, 2014.

Blank Page, conference paper for Species of Spaces: Transdisciplinary Approaches to the Work of Georges Perec, Teeside University, Middlesbrough (March 2014)

Colm Lally in conversation with Neil Chapman, Proto-Tools 1 Transcription 16-17 November 2013 Flat Time House, London: E:vent Media Project, 2014

Patent Pursuit of Smoothness, a text-work in response to archival documents for E:vent, Colm Lally (ed.) London: E:vent Media Projects, 2013, ISBN 978-0-9576627-0-4

Spillways, Pedways, Silos, artists' book written, edited and designed with Ola Ståhl, Malmö: Good Press & Publication Studio, 2013, ISBN 978-91-87577-03-1

Diagrams for Serialty, edited by Yve Lomax & Vit Hopley, London: Copy Press, 2014, ISBN: 978-1-909570-00-9

Displacement Activities, newspaper publication; a series of fictions written with David Stent in response to 35mm slide images exchanged between the authors, published to coincide with Nancy Holt & Robert Smithson: England and Wales 1969 at John Hansard Gallery, Southampton (10 May - 17 August 2013) London: ScenesAventures, 2013, ISBN: 978-0-9544901-5-7

Earth Motifs, Shallow Designs, Outlands, an artists book with Ola Ståhl, Ola Ståhl & Terje Östling (series editors), Malmö: Publication Studio, 2013, Landscapes Series, ISBN 978-91-977853-9-6

The Surface | The Project, a text-work in response to archival documents for Victorian Gardening, Verina Gfader (ed.), London: ScenesAdventures & E:vent Gallery, 2012

Memo Seven, an online project for Very Small Kitchen curated by David Berridge, December 2011 

The Execution of Kurt Steiner, with Carl Lindh & Ola Ståhl, A5 booklet with text, sound files (download: http://www.ineditmode.com), Malmö: In Edit Mode Press, ISBN 978-91-977853-3-4

Ten Vow, a contribution in text and image for Chinese Whispers, Ola Ståhl & Carl Lindh (eds.), Malmö: In Edit Mode Press, ISBN: 978-91-977853-2-7

Glossolaris, artists book, London: AND Publishing, November 2010, ISBN 978-1-907840-03-6

The Müleskinders: Overseers of the Hybrid Repository, an online project with David Stent for Digital Hybridity, D-MARC: Digital and Media Arts Research Centre, University of Derby

Labyrinth: Excerpts 54-66, a feature for ArtVehicle online Journal written with David Stent, ArtVehicle 51, http://www.artvehicle.com, July 2010

BLOODCRYSTALPOLLENSTAR, chapter with Ola Ståhl for Deleuze and Contemporary Art, Simon O'Sullivan & Stephen Zepke (eds.), Edinburgh University Press, 2010, ISBN-13 978-0748638376

Library Notes, visual essay for Has Man a Function in Universe: Strategic Question #2, Gavin Wade (ed.), co-published by Book Works/Eastside Projects, 2008, ISBN 978 1 870699 88 4

One Thousand Occasion of Style, Plastasine Fantasine, produced by David Burrows in association with Article Press, for the occasion of Art Writing Beyond Criticism, a one-day event at the ICA London (May 2008)

Counter Arguments, Use This Kind of Sky, a project curated by Paul Eachus and Nooshin Farhid, http://www.usethiskindofsky.com

Untitled, Use This Kind of Sky, sound piece for '/seconds', online journal, edited by Nooshin Farhid,  

Doubling Back, an essay for Inventory Vol. 5, Nos. 2&3, 2005, ISSN 1359 – 7671

The Ring Mechanism, book published in an edition of 1000 by Book Works, Chap Book series, June 2004, ISBN: 1 870699 71 8

Occasional Sights, a book by Anna Best, Anna Best & Neil Chapman (eds.), London: The Photographer's Gallery, November 2003, ISBN: 0 907879 66 7

The Clandestine Drill, London: ScenesAdventures, 2003, ISBN 0-9544901-0X, an artists book to coincide with the exhibition Four plus: writing DNA, TwoTen gallery, London

An Asterisk Placed Centrally on the Page, catalogue essay, Four Plus: Writing DNA

The Approach, essay with Steven Claydon for Inventory, Vol. 3 Issue 3, 1999, ISSN: 1359 7671

The Opposite of a Good Idea, Feature:, Inventory Vol.3 Issue 2, 1998. ISSN - 1359 - 7671

READINGS, PERFORMANCES AND EVENTS

Developing and Contact, a Copy Press Reader's Union event discussing Diagrams for Seriality (Neil Chapman, Copy Press, 2014), Housmans Bookshop, London (July 2015)

Sheppard, performance-lecture for Unsettled By And Open To, a study day on art writing, hosted by X Marks the Bökship, Matt's Gallery, London (July 2014)

Jonah's Booth, a reading/performance for Their eyes travel across the pages and their hearts search out meaning, Senate House Library, curated by Sharon Kivland & Sami Jelili (April 2014)

Jonah's Booth, text fragments and images for Their eyes travel across the pages and their hearts search out meaning, edited by Sharon Kivland & Sami Jelili, London: Eros Press (2014)

Writing as Occupation 2, for Audiograft Festival of Sound Art, Oxford, with David Stent and Patrick Farmer, http://www.audiograft.co.uk/ (April 2014)

Spillways, Pedways, Silos, reading performance with Ola Ståhl to coincide with the publication (same title), Krets, Kristianstadsgatan 16, 21423 Malmö, Sweden (August 2013)

Untitled improvised reading as part of Displacement Activities, Bang the Bore, sound and performance improvisation event, 15 June 2013, John Hansard Gallery, Southampton (June 2013)

Uncommon Encounter talk/performance forCommon Intellectual, Copy Press Launch event, Conway Hall London (May 2012)

Outlands, poster and performance score with Ola Ståhl for group exhibition THERE IS NOT AND NEVER HAS BEEN ANYTHING TO UNDERSTAND! | Plastique Fantastique Communique, curated by Simon O'Sullivan and David Burrows, ASC Gallery, London (Performers: David Burrows, Matt Gilford, Emily Rosamond and Avako Koide, 8 June - 3 August 2013)

The Müleskinders: Proto-Publication, installation with David Stent, Diagrammatic Form, Banner Repeater, London E8 (June-August 2013)

Barricade Reading, installation, performance, readings, live writing with David Stent, Writing as Occupation residency, Meantime Project-Space, Cheltenham (April 2011)

A*Proximate Writing, a one-day event with David Stent, Writing as Occupation residency (with images from Jean-Luc Godard's Histoire(s) du Cinema, (1988-1998) Meantime Project-Space, Cheltenham (April 2011)

Broadcast Approximant, live web radio improvised reading with David Stent, Writing as Occupation residency, Meantime Project-Space, Cheltenham (April 2011)

A*Proximate Broadcast, live web radio improvised reading with David Stent, Writing as Occupation residency, Meantime Project-Space, Cheltenham (April 2011)

Cones, Performance/Reading Experiment with Nooshin Farhid, Banner Repeater, London (October 2011)

Whatever Happened to Kurt Steiner? #3, improvised sound and reading performance with Ola Ståhl for Germ Free Youth Passport, Ptarmigan project space, Tallinn, Estonia (August 2011)

Whatever Happened to Kurt Steiner? #2, improvised sound and reading performance with Ola Ståhl for Experimental Sound Duos, Ptarmigan project space, Tallinn, Estonia (August 2011)

Whatever Happened to Kurt Steiner? #1, improvised sound and reading performance with Ola Ståhl for Aurally and Audaciously: Sound and Performing Art, Harakka, Finland (August 2011)

The Execution of Kurt Steiner, reading/performance with Carl Lindh & Ola Ståhl, Malmö, In Edit Mode Press, Ystadvägen 13, Dalaplan (July 2011)

BLOODCRYSTALPOLLENSTAR, performance/presentation with Ola Ståhl for the 4th International Deleuze Conference, Copenhagen (July 2011)

Precarity: A Participatory People's Tribunal, contributor with the Precarious Workers Brigade, a one-day event a the ICA London (March 2010)

El Topo, contribution to The Known Unknowns, a cycle of readings curated by Francesco Pedraglio for Volatile Dispersal: Festival of Art Writing, Whitechapel Gallery, London, E1 (November 2010)

Sin Podium: Speaking of Writing, a one-day conference, with David Stent, curated from proposals submitted by PhD candidates, taking issue with established forms of writing and presentation, University of Reading (May 2009)

Several Points on Chisholm's Notation, performance/presentation for Art Writing Beyond Criticism, a one-day event at the ICA London, organised by David Burrows, (May 2009)         
Silken Müd, webstream and FM radio broadcast, with David Stent, University of Reading (January 2007)

Into the Plasma Pool, sound installation, for group exhibition, Strange Events Permit Themselves the Luxury of Occurring, selected by Steven Claydon, Camden Arts Centre, London NW3 (2006)

The Devil's Weed Plants, mixed media, with Steven Claydon for If it didn't exist you'd have to invent it: a partial Showroom History, The Showroom, London E2

Doubling Back, sound recording for Use This Kind of Sky, broadcast on Resonance Radio, 23 November, curated by Nooshin Farhid and Paul Eachus

Writers And Their Works, a poster design, for Tipos Mobiles, 39 Gallery London EC1, curated by Jaime Gili

Writers And Their Works, A0 edition of posters, for Tipos Mobiles, a poster project by Jaime Gili, Buenos Aires, Caracas, London, www.jaimegili.org

The Sum of The Earth, London Art Fair, with Steve Claydon, represented by Hoxton Distillery (2003)

Imaginative Insults, sound recording broadcast on Resonance 104.4 FM (April 2003)

In the Gathering Darkness, contribution with Steve Claydon for The Poster The Show, 1,2,3…, group exhibition, Hoxton Distillery London E8 (2003)

The Song Of The Whale sound installation, commission, The Wellcome Trust, for group exhibition, Four Plus: Writing DNA, TWOTEN Gallery London (2003)

Lexicon, Song, Into The Plasma Pool, Talking Letter. Three sound pieces and one video for BROADCAST: Radio/Sound event, curated by Anthony Iles and Craig Martin, Cubit Space, London, N1 (May 2002)

TEACHING WORKSHOPS

Occasional Sights, a talk and workshop delivered with artist Anna Best for Travelogue Summer School, Porto, Portugal (August 2015)

Textual Errors, programmed by Maria Fusco, Whitechapel Gallery, London (2009)
Social, community and cultural engagement
Dissent and the Ecology of Ideas, a talk for the Independent School of Art, Penryn, Cornwall, 5 February