Good Grief investigated the aesthetics of mortality through the conventions of Still Life: Collections, Classification & Curation, and Ars Moriendi: The Art of Dying (well) & Magical Thinking.
The project asked the question: "How in a largely secular society can we be better equipped to discuss and facilitate bereavement?" and explored the idea that to understand the expression of grief and mourning is an essential process to help to heal and begin to seek personal resolution. The project team questioned how communication designers can use 'magical thinking' through innovation and collaboration, to create products, services, brands and interventions to change behaviour and interrupt conventions.
The project set out to examine personal ideologies and ideas about life and life after death, explore definitions of identity through an object's artefacts and examine how historical, cultural and environmental contexts shape the interpretation of visual messages.
MOTH explored how objects have histories that shape us in particular ways and how during stages of our lives we continue to search for objects that we can experience as both within and outside the self, and examining the potential benefits of engaging with the mourning process to externalise grief and to aid transition through bereavement.
MOTH helped Ashley & Nicola discuss, communicate and yield substance and connectedness. The limitary nature of the design brief, inspires designers to look at problems and distinguish new opportunities and relationships, beyond the form and function and aesthetic of objects, brands and experiences. It can give courage to see death as being something to learn from rather than simply fear, and recognition of this can simultaneously, liberate and ground us, making us grateful for the life we live and reminding us to live it well.
Graphic design is a discipline that constantly evolves in order to accommodate changes in culture, society and technology, it is well placed to embrace difficult questions about mortality, aid understanding and provide relevant visual signifiers in the context of death.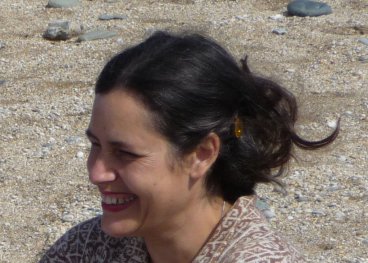 Nicola Salkeld
Senior Lecturer / Course Co-ordinator (Stage 1)
Nicola is one half of MOTH, which is a research project, that investigates the skills and contributi...
Nicola Salkeld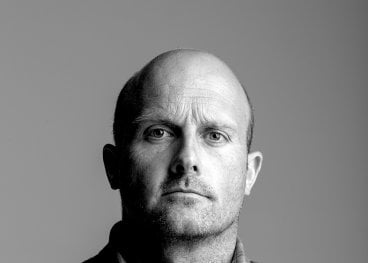 Ashley Rudolph
Senior Lecturer, Graphic Design
Ashley is a Senior Lecturer in Graphic Design within the School of Communication at Falmouth Univers...
Ashley Rudolph
Ashley and Nicola have worked with a range partners and practitioners, for the Good Grief project that included designer Charlotte Heal and artist Michael Petry, along with twenty second year undergraduate Graphic Design students.
Additional MOTH partners include:
Dr Kate Sellen Canada Research Chair in Health Design, Associate Professor, Faculty of Design OCADU
Dr Mark Taubert Clinical Director/Consultant in Palliative Medicine at Velindre NHS Trust, Cardiff
Dr Tony Walter. Professor of Death Studies / Director of University of Baths Centre for Death & Society.
Joe Macleod. Closure Experience designer, writer
Stephen Cave, Writer, critic and philosopher
Lucy Willow Sculptor and SL Fine Art Falmouth University. Founder of Café Morte.
Mercedes Kemp Associate Director of Community and Research for WildWorks
Dr Lucy Selman, Senior Research Fellow Palliative and End of Life Care Research Group at the University of Bristol
Ben James, Creative Director at Jotta Design
Anna Kiernan a Senior Lecturer in Senior Lecturer in Creativity and Innovation at Exeter University
Elsa Richardson | Cultural Historian, Chancellor's Fellow in the History of Health and Wellbeing at the University of Strathclyde
Clare Hearn | Experience Design Lecturer, Cultural Management & Production at Falmouth University.
Prof. Stefan Bufler & Prof. Michael Wörgötter, Hochschule Augsburg University of Applied Sciences
The project ran over a period of four weeks, across three briefs and was supported with presentations and lectures. During the project, Ashley and Nicola also hosted a MOTH Cinema event and hosted their second 'Death over Dinner' party where guests were asked to make a significant or signature dish to share, and over this good food and wine, discuss life and death, providing a space where one could ask questions, discuss and share ideas about life, mortality and end-of-life experiences.
Food and feasting is important at every event and milestone in life, making food and the act of sitting and eating together can help to heal, resolve and share experiences. It can nourish us emotionally as well as physically. It can be symbolic, evoke memory, draw on personal, historical, cultural and traditional sources to help find meaning, and come to terms with life and death events.
In the immediate future Ashley and Nicola are hoping to work with the Blue Cross Pet Charity with their Goodbye Box, which was developed as a 'product' to help children cope with bereavement and allow them to begin to understand and process loss.
The story centres around the loss of a beloved pet Rabbit called Dr Tinkle and the difficult but necessary questions which followed. For most children their first encounter with bereavement is usually with a pet, this cardboard coffin and book help children navigate the language and issues around death as well as support parents who find it challenging to know what to say - they may otherwise shield and avoid difficult but important conversations.
They are also in the process of compiling a repository of symbols, which explore visual signifiers of mortality and beliefs around the afterlife. The relevance, significance and potential relaunch of traditional symbols as well as the creation of new ones. A set of tools to provide a visual language that acknowledges a fascinating and diverse heritage of death symbolism, but one that also seeks to prompt dialogue and bring discussions of death and mortality to the surface.
MOTH has been engaged for several years in speculative academic research projects, they now plan to move towards applied design solutions, such as product.
Most recent projects:
January 2020; Keynote Lecture at OCAD Toronto, Canada: 'Dying.dialogues'
Symposium on design for end of life running in conjunction with DesignTO, with collaborators from the Health Design Studio at OCADU and Taboo Health.
Available in Falmouth's Research Repository (FURR): 
Dying.dialogues Jan 24 - Jan 25 2020
July 2019 - September 2019; An Extra Place at the Table: Food and Funeral Feasting
01. Epitaph | With Anna Kiernan | Senior Lecturer in Creativity and Innovation at Exeter University.
02. Publication | With Elsa Richardson | Cultural Historian, Chancellor's Fellow in the History of Health and Wellbeing at the University of Strathclyde.
03. Death over Dinner Event | With Clare Hearn | Experience Design Lecturer, Cultural Management & Production at Falmouth University.
September 2019; Conference Paper at the University of Bath
Centre for Death & Society for the 14th International Conference on the social context of Death, Dying & Disposal.
Through the discipline of Graphic Design, MOTH: Design & Death: aims to open windows for meaningful conversation and communication. Promote well-being, through empowerment with end of life choices. Provide platforms for creative exchange and contribution with a focus on grief studies: loss needs to be mourned, acceptance of sadness is a natural and necessary part of a maturing process.
The limitary nature of the design brief requires us to look at problems and distinguish new opportunities and relationships, turning death from something we fear into something we might learn from.
Public media for this project includes: