World Press Photo Win for Lecturer
19 April 2018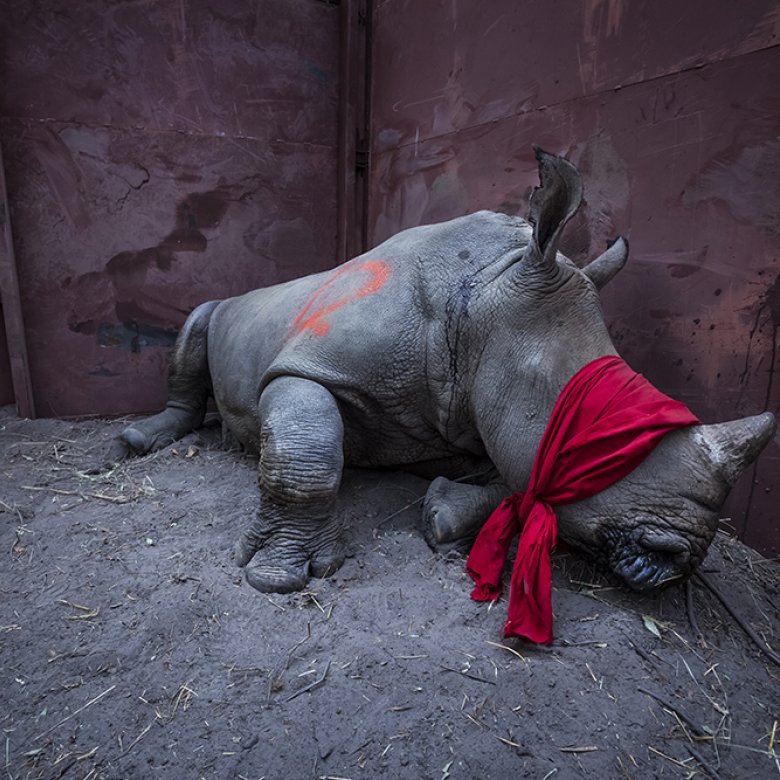 News_Neil Aldridge_World press
Waiting for Freedom
Neil Aldridge has scooped first prize in the Environment category at the World Press Photo Contest 2018 for his image Waiting for Freedom.
Neil is a conservation photographer and an Associate Lecturer in Marine & Natural History Photography. His winning photograph, Waiting for Freedom, shows a young white rhino, blindfolded and partially drugged after being saved from a poaching hotspot in South Africa and moved to the safety of Botswana.
Neil picked up his award at a ceremony in Amsterdam last week. The World Press Photo Contest rewards photographers for the best single exposure pictures contributing to the past year of visual journalism.