Vice-Chancellor pays tribute to Jill Murphy: 'an architect of joy and wonder for millions of readers'
25 August 2021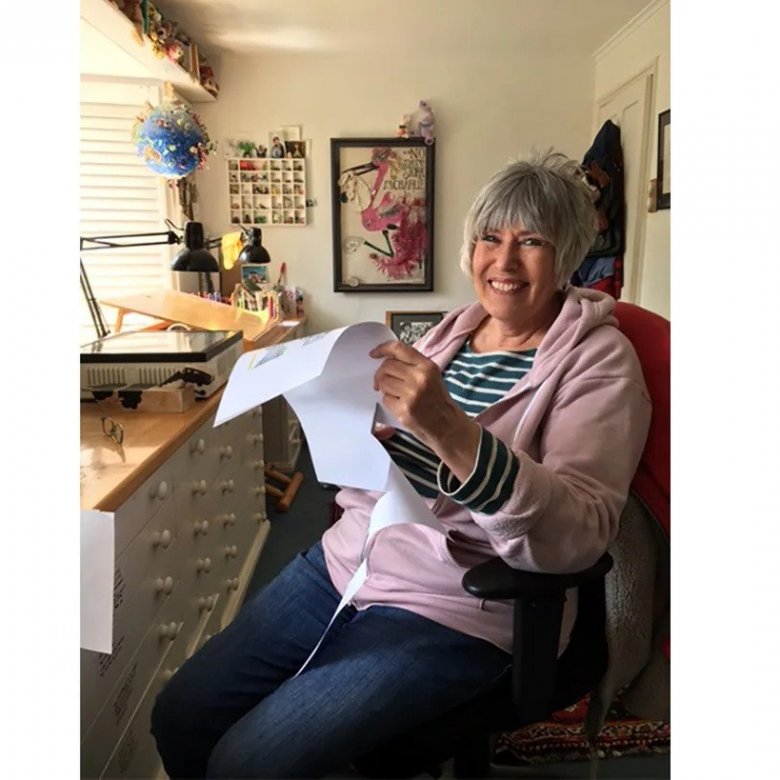 Jill Murphy
Vice-Chancellor, Professor Anne Carlisle OBE has payed tribute to Falmouth University Honorary Fellow Jill Murphy, who has sadly died at the age of 72.  
The popular children's author was best known for her illustrated books including The Large Family series, Peace at Last and the series 'The Worst Witch', which went on to be a worldwide smash hit, spawning two TV series and a stage show.  
Jill became an Honorary fellow of the University in 2007 and was a well-liked and iconic asset to Falmouth's English and Creative Writing department. 
Vice-Chancellor Anne Carlisle said:  
"We are deeply saddened to hear the news of Jill's passing and though it's sad to lose such a prolific talent, we hope Jill's family will take comfort in the outpouring of love and support for her contribution to literature and publishing. 
"Many of our staff and student body grew up with Jill's books on their shelves and they have formed a pivotal part of our childhood – a gift that will continue to be passed down from generation to generation.  
"She was an architect of joy and wonder for millions of readers. As a Falmouth fellow, she was unwavering in her support and encouragement of others, and she will be greatly missed."  


Paul Springer, Director of the School of Communication added:  
"Jill Murphy's works for children radiate empathy, warmth and fun. Her spirit as a storyteller is right there on the page, which is entirely fitting for a writer and illustrator who became an expert storyteller for all ages. Jill was driven to get books made and on shelves from an early age, and her subsequent success makes her a true inspiration to creatives everywhere.  
"Her beautifully constructed picture books transformed the everyday into something magical, finding joy in well observed (and sometimes painful) truths of early childhood.
Her prose has led generations of wide-eyed children to the top of a high mountain (surrounded by a pine forest), through the doors of Miss Cackle's Academy for Witches, and into the most thrilling adventures. The Worst Witch series, and Mildred Hubble, have endured for a reason: children love them. She will be sadly missed, but when her books are opened, children will remain in the safest possible hands." 
Photography credits: Nic Knight, Macmillan Children's Books