Staff Excellence Awards 2019
22 November 2019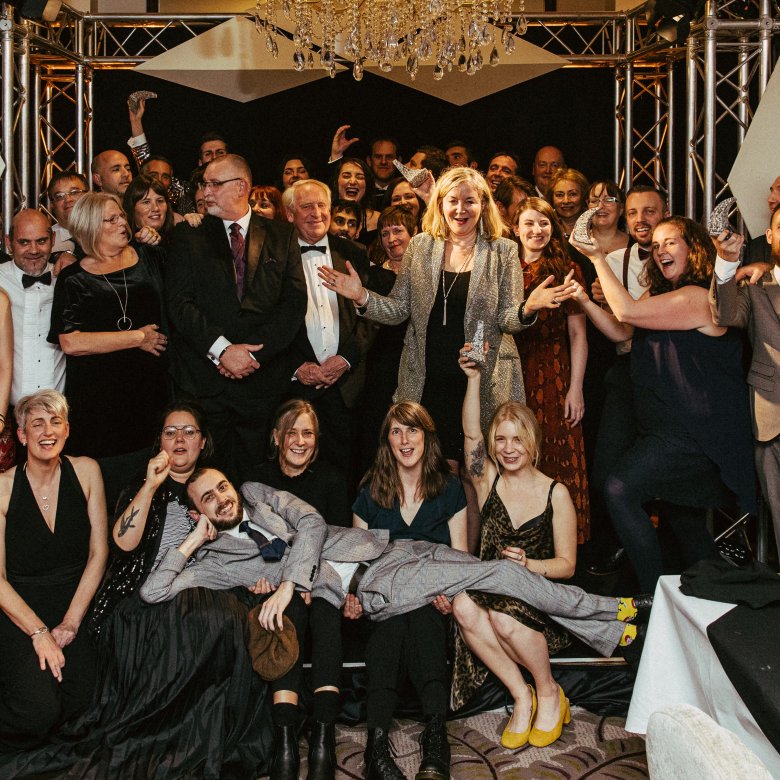 Staff Excellence Awards Winners 2019
Our staff enjoyed an evening of celebration last night at our annual Staff Excellence Awards. Award nominees and special guests attended the glittering event at the Duchy Hotel in Falmouth.
The awards ceremony is a special thank you to team members in recognition for going above and beyond.
We have ambitious plans to change the shape of Higher Education, to support students to become successful graduates and help grow the Cornish economy. Our staff are leading the way by embracing open innovation, tackling challenges collaboratively across disciplinary boundaries, and establishing Falmouth University as a creative innovation hub.
Our Staff Excellence Awards are a big thank you to colleagues for their efforts to find new ways of working and recognising the support for the University's journey to 2030.
The winning teams or individuals were:
Raising Service Standards – Education Technology Team
Doing it for Real – BACKWOODS Production Team
Innovation in Pedagogy – Caroline Pullée
Promoting Transdisciplinarity – Falmouth Campus Technical Team
Driving Diversification – MA Illustration Online Team
Advancing Research & Innovation – Anna Mankee-Williams
Collaborative Working – HESA Working Group
Business Improvement – Chris Slesser
Going the Extra Mile – Night Services Team
Students Choice Award – Guiding and Inspiring Students – Damien O'Connell
Professor Anne Carlisle, Falmouth University Vice-Chancellor and Chief Executive opened the ceremony. 
Our Staff Excellence Awards are a chance for us to highlight the achievements our staff have made, to recognise the rich and diverse community we have and to celebrate the personal achievements that contribute to the success of Falmouth University. Congratulations to all our winners.