Soaring Success
13 February 2019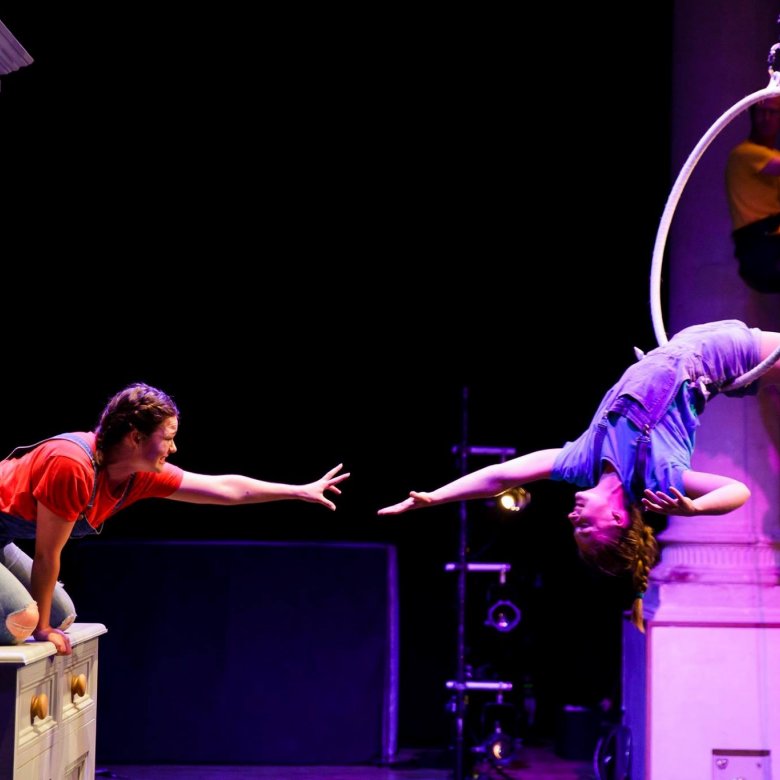 Soaring Success - web story
High-flyer, Amy Nicholls, is equally happy whether she's writing an Arts Council funding application or dangling upside down in front of a full house when she performs.
She runs the aerial and dance circus company, Lavrak, in Bristol, with fellow Falmouth graduate, Nicole Pretlove, and, from performing with renowned Bassline Circus to working with the Baltic-Nordic Circus Network, is right on the cutting-edge of her industry.
"It's 250 years of circus this year and it really is a pivotal point for the industry," she says. "It's an incredibly exciting time to be in the circus industry and the fact we're helping shape the future of circus is something we're very proud of."
Making circus inclusive and accessible to everyone is a big driving force behind Lavrak and, through their outreach schemes where they work with children from disadvantaged backgrounds through to their 'buy a ticket, donate a ticket' initiative, they're helping bring circus and dance to people who haven't always had the opportunity to experience it.
Developing skills beyond performance was something Amy honed during her time on the Dance & Choreography course.
"The really cool thing about Falmouth is there's so many other creative courses. You learn to work with other industries as well as people like directors and lighting designers which is key for performers and choreographers. I've worked with and trained people from conservatoires and developed their skills across other artistic industries in order to hold themselves as an artist. This is a key skill I learnt from Falmouth."