Real Event Experience
19 April 2018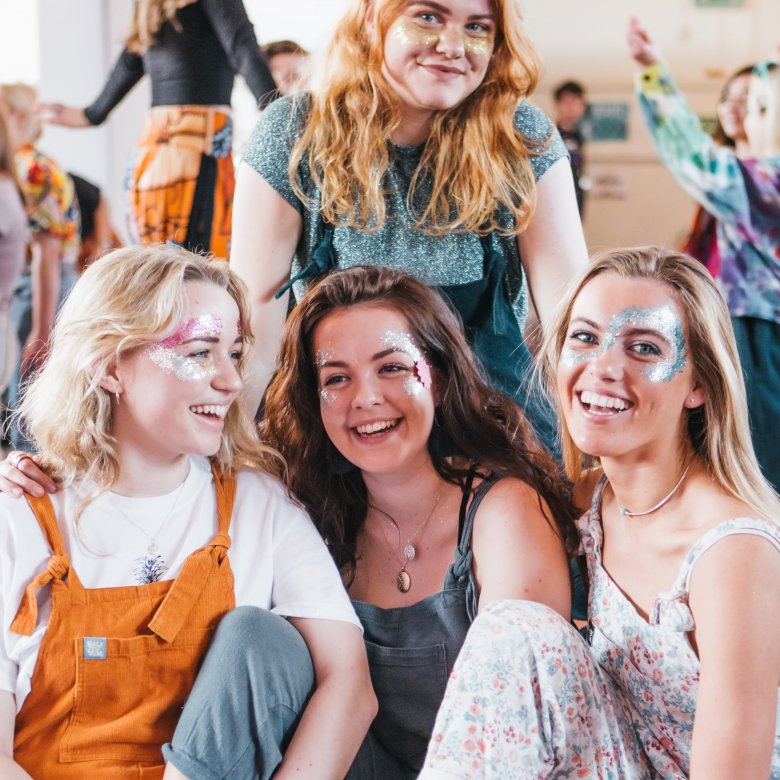 News_CEM events april 2018
Togs and Tunes Event. Photographer Credit - Ignas Vincerzevskis
Creative Events Management students have recently completed a successful array of assessed community orientated events in and around Falmouth and Penryn as part of their course.
The students worked collaboratively to design, plan and deliver every aspect of their event and manage the whole process from assessing concept feasibility, to analysing risks, ensuring financial viability, generating marketing content and then leading on the operational aspects of the event itself. 
Module Leader Paul Russell said: "By running their own live events our students gain great rewards and progress through an important learning curve. The whole process develops creativity, people skills and organisational management – and is also very enjoyable!
"On the course students have the opportunity to receive training on technical equipment and stage set-up and can volunteer as stewards and event assistants for a range of other public events and performances – gaining valuable real world experience."
Student Millie who worked as part of the team on the Togs and Tunes event commented: "This event has been something I have wanted to do for a while so it was exciting to see it come to life. It was great to be able to combine course work with a passion of mine (festival fashion) all for a great cause. There aren't many courses where you can explore so many interests. I love how practical the events module is; thank you to the University tech team and our supportive lecturers for their amazing help."
Events included:
Togs and Tunes – festival fashion show working with local designers, bands, solo artists and DJs, in aid of the Falmouth Marine Conservation Society.
GIRL – working with Falmouth University musicians, actors and artists to celebrate female expression and empowerment.
Sustainafal – an engaging and transformational workshop on plastic light living involving the local community and prominent speakers from local sustainability movements including Surfers Against Sewage.
Faces of Falmouth – public art installation celebrating the diverse, heart-warming, and sometimes moving stories of local residents.
Dinner in the Dark – an unusual event that raised money for iSight Cornwall whilst also raising awareness of some of the issues associated with sight loss.
Movement and Music Workshop – students liaised with Age UK as well as dance and music students from Falmouth University to provide an uplifting series of performances and interactive activities for day centre users. A wonderful example of an intergenerational event that bridged the age gap.