£700k for Future-Focused Museums Project
18 April 2019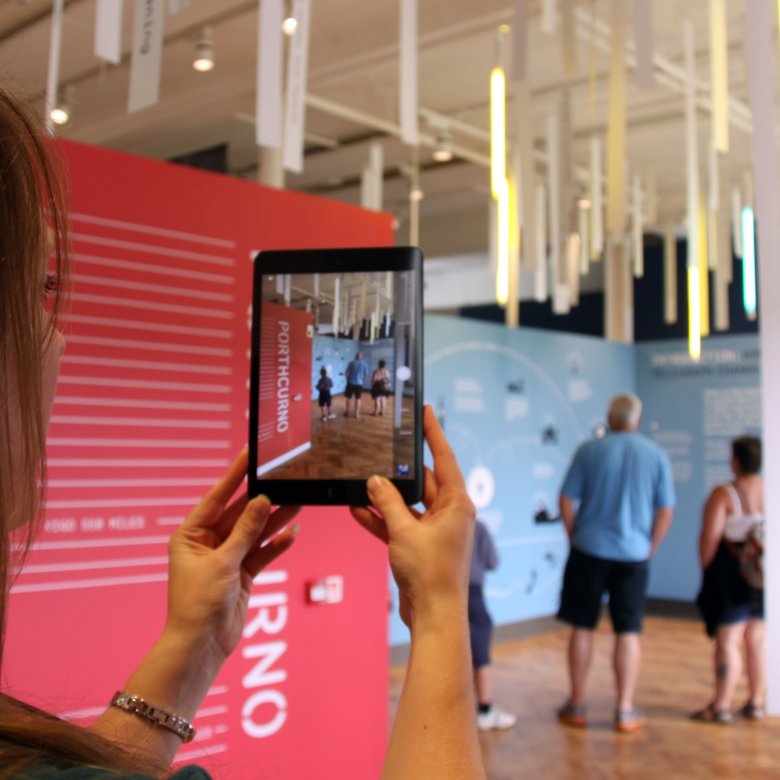 Press Release Image - Museums Project
A collaborative project, led by the Cornwall and Isles of Scilly LEP with Falmouth University and the Cornwall Museums Partnership, is receiving nearly £700,000 for a project that will transform museum and heritage spaces in Cornwall.
The wAVE (Augmented & Virtual Experiences) project is being funded by the Government's Coastal Communities Fund and will use cutting edge technology to create new and innovative visitor experiences in five local museums. Further investment is coming from the LEP and Cornwall Council towards the total project cost of almost £770,000.

Falmouth University's experts in Virtual, Augmented and Immersive technologies will be working with the museums (Telegraph Museum Porthcurno; Castle Heritage Centre, Bude; St Agnes Museum; Isles of Scilly Museum and the Old Guildhall Museum & Gaol, Looe) and the local community to bring museum artefacts and local heritage to life.
Visitors could meet exciting local historical figures, explore historical sites, see ancient relics from a bygone era or be propelled into the depths of the ocean in a sunken wreck.
It is estimated that wAVE's digital innovations will help bring nearly 25,000 additional visitors a year to the five towns in which the museums are located; driving the local economy.
Falmouth University project lead, Professor Tanya Krzywinska said, "At Falmouth we're exploring new, future-focussed digital technologies that can transform the way in which people interact with and experience museums and heritage spaces. Using technology such as virtual reality headsets and computer generated imagery, we can create amazing places where the virtual and physical worlds coexist, bringing history alive for a younger audience."
Professor Anne Carlisle, OBE, Falmouth University Vice-Chancellor said, "The wAVE project provides a fantastic opportunity to combine the technical expertise of Falmouth University staff with the sector expertise of the Cornwall Museums Partnership for the benefit of the local economy. Helping to drive Cornwall's economic growth is a key strategic objective for the University and I am delighted that these new visitor experiences using future technologies will support five communities to access higher value and year-round tourism markets and offer a model that is replicable elsewhere."