Producer Position for Film Graduate
11 September 2018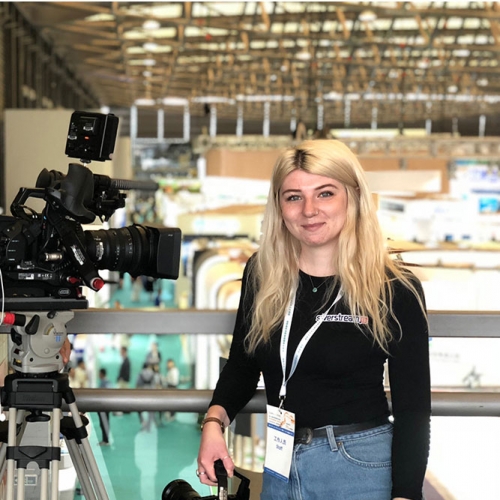 Film graduate Laura Grace Marr has secured a position as a Multimedia Producer at an award-winning video production company, Silverstream TV.
Based in Plymouth, Silverstream TV specialise in event television and create original video content for the events, exhibitions and conferences set up by their clients. The company broadcast the live footage to a network of screens throughout the venue and stream it online.
Speaking on her duties as a Multimedia Producer, Laura explained: "It is my job to assist and organise a wide range of live and pre-recorded productions, making sure they are produced to the highest possible standard for our clients.
"I take charge of on-site producing, conduct interviews and vox pops as well as managing full productions from the quoting stage right up to post production edits. As I work so closely with our clients, it is vital to make sure that all content is delivered on time and to a high standard."
Silverstream TV have covered a wide range of events for their clients, including the National Trust AGM, London Tech Week and the Golden Joystick Awards. Their live content and productions have earned the company numerous accolades from the likes of the Royal Television Society.
The high intensity atmosphere that is prevalent at such an enterprise provides a work environment that Laura finds both challenging and rewarding. She explained: "I love the responsibility and the thrill of running a TV schedule at a show. It can be a lot of pressure but when you see it all come together there's no feeling like it.
Falmouth were really good at connecting us with companies throughout the south west. The two companies I've had jobs with since leaving university were introduced to me through networking events Falmouth had organised for us."
You might also like