Popular Music Alumni IDER on the Verge of Greatness
21 January 2019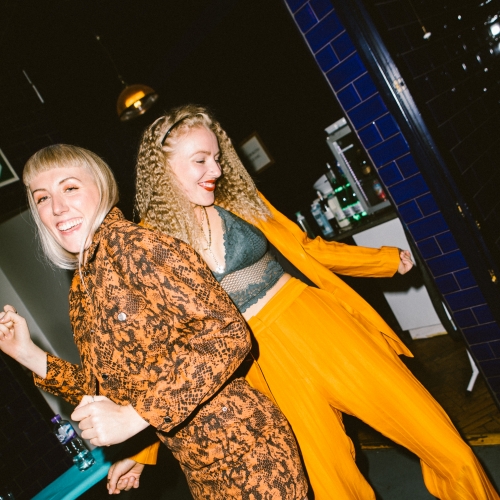 From supporting Tegan & Sara in front of 2,000 people at KOKO and featuring on the FIFA 18 soundtrack through to a headline show at London's Village Underground, life has been a whirlwind for Popular Music alumni Lily Somerville and Megan Markwick, since releasing their first track as IDER in 2016.
Lily told us: "When we put our first IDER track out in April 2016 we had absolutely no idea what was going to come of it. We had four songs in our back pocket that we'd recorded and we decided to just put the first one out there and see what would happen."

The duo were signed less than a year later and are now preparing to release their first album and head out on their first UK and European tour. They met in their first semester on the Popular Music course and have been making music together ever since. Their sound has evolved from a folk and country background to an ethereal blend of pop electronica and R'n'B, underscored with their trademark harmonies.
Megan added: "We've got big ambitions for the future. We want to be touring more, playing at festivals, and we're really excited for our album release with our new music that's bigger and braver than anything we've done before."

So what would their advice be for people who dream of making it the music industry?
Lily advised: "You have to work extremely hard for a little bit of luck. You have to put yourself out there and take every opportunity. You've got to really believe in yourself. The hard work is key. There's so many talented people doing incredible things, you just have to be willing to make sure you're one of the people who are noticed."
You might also like