Photography students are preparing for the Red Sea exhibition
09 February 2023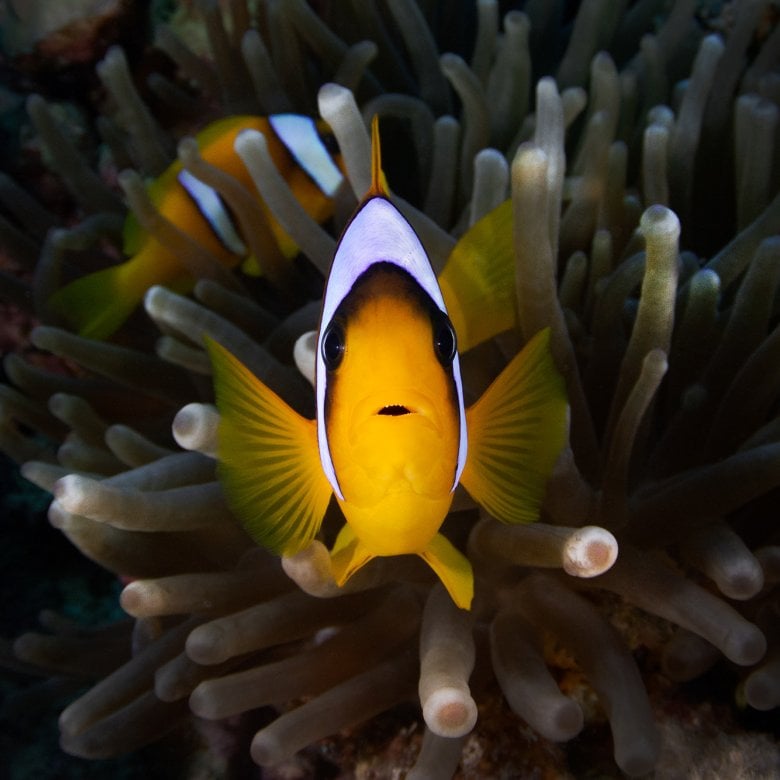 Adam Tidman - Clownfish
Image: Adam Tidman
Beyond expanding their diving and photography skills, the trip also allows students to start building valuable professional networks. "The dive and underwater photography industry can feel quite impenetrable at first glance, but it's actually a very supportive and collaborative community," says Gina.  
"The Red Sea trip is important because students can start building industry connections while they're at university – giving them a good foundation for entering the professional world. We often find that when one of our students finds their way into the industry, they take others from their cohort with them." 
The value of peer-to-peer learning was also recognised by the students. Aryaa Patil said: "One of my favourite parts was how collaborative and supportive the atmosphere was. I think it allowed dives to be much more successful and enjoyable for everyone, because we could turn to each other to problem solve, and for encouragement and inspiration." 
The incredible results of this unique learning experience will be on display from 16 to 28 February at the Institute of Photography Gallery on Penryn Campus.  
The exhibition will kick off with a private view on 16 February, where sponsors Finisterre, Fourth Element and Underwater Visions will be awarding prizes to their favourite photographic work.
Inspired by this story? 
The Marine & Natural History Photography degree here in Cornwall provides the perfect environment for learning to capture the beauty of the natural world. As we face the challenges of climate and ecological emergencies, this work is more important than ever before.