Photography Graduate Celebrates Magazine Win
19 August 2020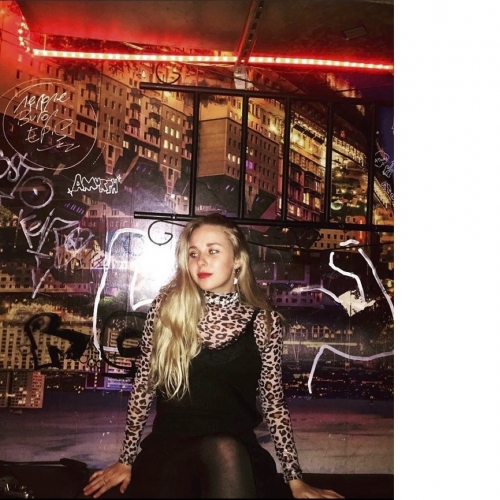 Falmouth University, Fashion Photography graduate, Megan Jackson, has been selected in the annual Source magazine BA phase of Graduate Photography Online 2020, aimed at connecting emerging talent with potential employers.
Each year Source magazine asks a team of photography professionals to review work submitted to the project from courses across the UK and Ireland and select their favourites.
Megan's work was selected by Brenda Fitzimons, picture editor of the Irish Times and features in a print and online publication of the magazine.
Megan said: "We submitted our work as part of Source magazine's Graduate series. Then a few weeks later I received the news from the editor that I was going to feature as one of their graduate photographers.
The pandemic has left so many of us feeling nervous about graduation, not knowing which direction to go in or how jobs in the creative industries will be affected. To see my final major project in a real-life print magazine was hugely exciting and totally unexpected.
Judge Brenda Fitzsimons praised Megan's entry: "Megan Jackson is ready for prime time. Her portfolio of photographs is technically well executed and thematically consistent and has a uniquely clear point of view."
Established 25 years ago, Source magazine is a quarterly print and digital publication providing the latest in contemporary photography and emerging talent.
View Meg's work for Source magazine
You might also like