Music Graduates Set Up Recording Studio
1 August 2018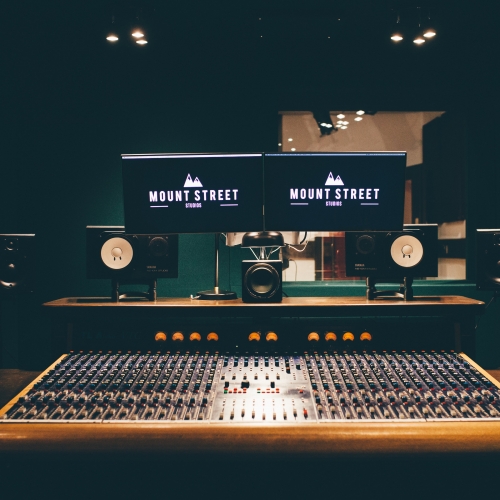 Equipped with only his industry insight and entrepreneurial drive, just two years after graduation, Popular Music graduate Charlie Kirby has established Nottingham's leading acoustic recording studio.
Mount Street Studios offers a myriad of services to artists including recording, production, mixing and mastering, dry hire, voice overs and tutorials. The studio's life began as a disused 1960s boiler room, housing industrial boilers for the office block upstairs. After eighteen months of building work, Mount Street Studios opened its doors to clients working on musical projects.
Charlie explained: "I moved to Nottingham straight away after university, and found there were hardly any opportunities in the music industry in the East Midlands. Everything was extremely limited, but fortunately we came across an old boiler room in the heart of the city. The space was stripped out and transformed into a fully dedicated recording studio.
"We've already started to have bookings for one or two months ahead, so we have a steady flow of customers that are keeping us very busy! The feedback from our clients has been fantastic. They love the services we are offering, the analogue focused aspects of the studio, as the majority of studios in Nottingham are very digital focused, and the warm, clean product they are receiving at the end of their project."
Charlie attributes much of his understanding of the music industry before setting up his studio to his time at the university. He reflects: "My course helped me a great deal in understanding business side of the music industry, as well as being focused on creating music and product.
"Learning about PR, marketing and labels helped me to get an understanding of how this crazy industry works. Studying at Falmouth also helped me to make some very good contacts, including my close friend Fred Bailey, who is now a sound engineer here at Mount Street following his Creative Music Technology degree and a Masters in Music Production."
The future is looking bright for Mount Street, and whilst keeping up with their regular stream of clients, Charlie is also looking to branch out into other opportunities. Mount Street Sessions, a future venture, is a programme in which artists records two or three live songs, the studio then mixes and masters them and promotes the final product.
Music production and publishing routes will also be capitalised on, as Mount Street's list of contacts continues to grow with labels and radio stations. Mount Street has also been working with Falmouth to potentially set up an internship programme for the Practice in Context (PIC) module that students on the music subjects undertake, to help them gain experience within the industry.
You might also like