Making it in Animation!
29 January 2019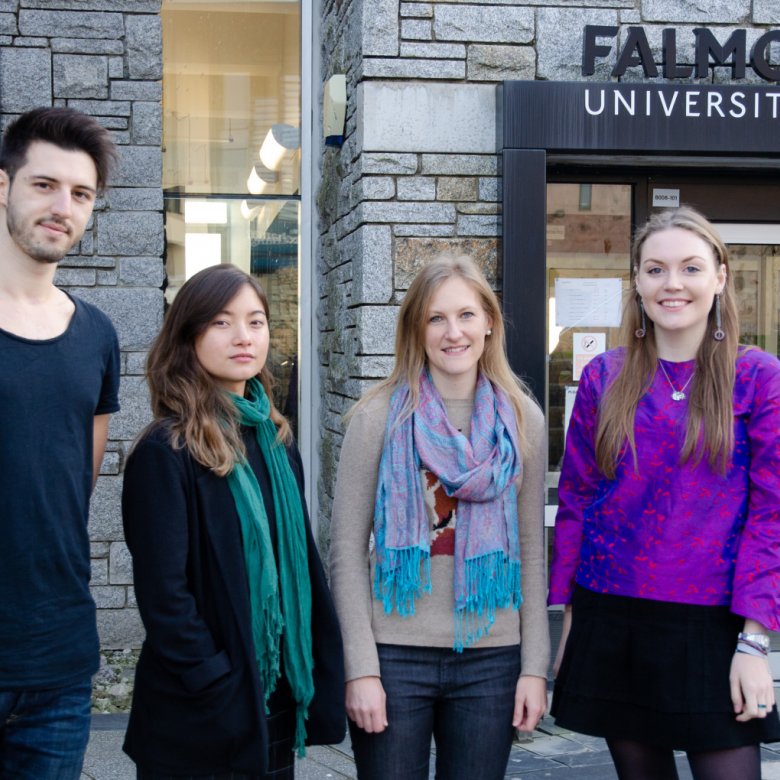 Making it in Animation - web story
Steph Jee, 2D animator at Jumbla was delighted to return to Falmouth recently to share her stories since graduating: "It was so wonderful to be back at Falmouth again - a lot has changed since I was last here. The course has grown, buildings expanded, and the equipment and facilities keeping up with, if not surpassing industry standards. The passion of the course remains strong and the enthusiasm and creativity of the students and staff are as inspiring as ever."
She was joined by 2D freelance animator Alex Papanicola, storyboard revisionist Prawta Annez from Wildseed and junior texture artist Florence Green from Framestore, who all gave an insight into their work, shared top tips and answered questions.
Prawta only graduated last year picking up our top student animation award, the Skull D'Or, for excellence in animation and visual effects. She has already entered her film Towels into Annecy Animation Festival and is currently developing a project with a well-known feature animation director.
"The Animation & Visual Effects course is a great family of creative minds and big hearts. The course both challenged me and provided me with a safe environment to grow and experiment. I left with no regrets and look back with pride and respect. Thank you, Falmouth!"
Florence has quickly worked her way up to junior texture artist at Framestore and thoroughly enjoyed passing on her top tips for making the leap from student to professional.
"I love seeing the course grow and act on feedback we gave when I was on the course. The projects people are creating look great and I can't wait to see the outcomes.
"Being at Falmouth was so useful when I came to the workplace; being surrounded by creatives is something that not many other universities offer. Working in a group environment collaborating to come to the best outcome is exactly how we worked in the studio at Falmouth, and it's very similar to how people work at Framestore and at other VFX houses."
Alex Papanicola enjoys a successful career as a freelance animator and credits Falmouth with helping him on his journey: "Falmouth gave me the opportunity to work with many like-minded animation enthusiasts, with diverse skillsets that inspired me to grow my own. As well as teaching me important industry knowledge that I have used for years since."