Lights, Camera, Action!
21 February 2019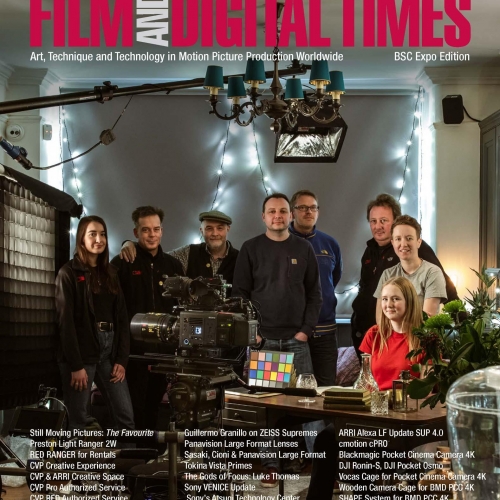 Since graduating from BA(Hons) Film in 2015, Faith Glenister has been busy building her experience working on high-profile adverts, music videos and corporate videos as a camera assistant and videographer.

Fresh out of university, Faith got a job as a production coordinator and videographer at LoveLove Films, an award-winning independent multimedia animation and video production company based in Bournemouth. LoveLove Films produce content for various platforms, including Channel 4, BBC Films, ITV and Sky as well as several major brands.
When she started studying BA(Hons) Film, Faith wasn't sure what she wanted to do, but through the course of her studies, she found her passion for camera work. She told us: "The Film course is incredibly broad which was fantastic for me. I knew I loved film and the process but wasn't sure where to place myself within the industry. The course allowed me to explore different sectors and I eventually fell in love with being behind the camera."

One of the things that she loves about camera operation is "the combination of technical and creative" work. This is something that has grown from her time studying at Falmouth.

When asked what she thought of the course, Faith said: "The thing I loved most about the course was the range of guest speakers and the practical modules. [Also], the combination of theory and practical that the course offered encouraged me to critically analyse films whilst technically appreciating the image. As an aspiring DoP, these go hand-in-hand."

During the course, Faith was able to work with industry professionals, as a student and as a graduate: "Kingsley Marshall, Head of Film, put me in touch with Emily Morgan at the beginning of 2018 which then led to a Runner/Camera Trainee position on an iFeature."

Her advice for current students and new practitioners is that "if you're not sure what you want to do in the industry, experiment until you do. And if you know what part of the industry you want to go into, go for it."

She also added: "Connect with others in that sector and always ask lots of questions. Also, be transparent about your goals to those around you. They may be able to advise and help you path your way. Also, never expect others to get you where you want to be, as you are the only person who can get you there."