Gina Kaminski Saves the Wolf: An exciting new chapter in children's literature
13 September 2023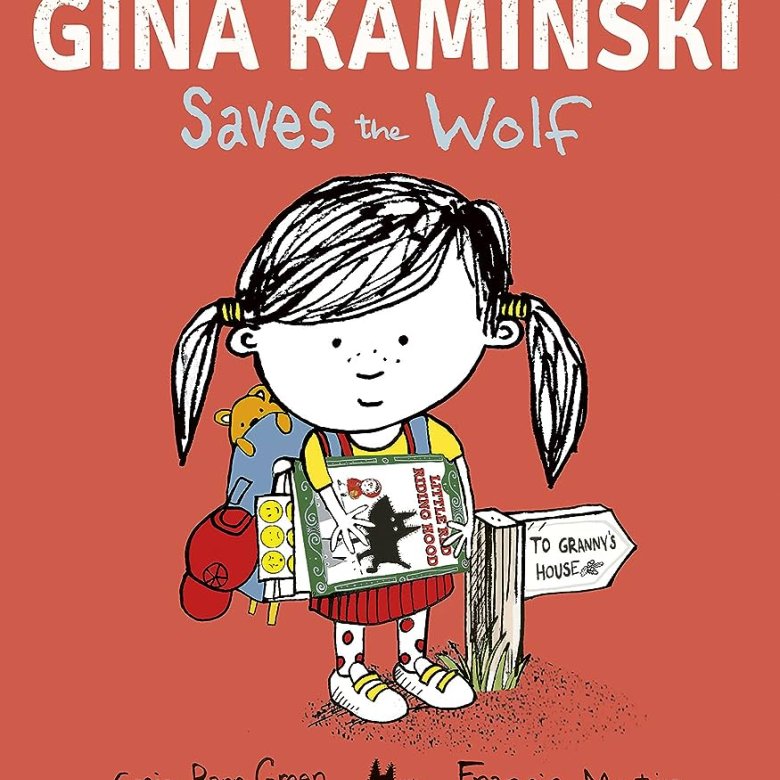 Gina Kaminski Saves the Wolf
Author and lecturer, Craig Barr-Green has released his latest children's book Gina Kaminski Saves the Wolf. Written in collaboration with illustrator Francis Martin, the book offers an empowering retelling of the folktale Little Red Riding Hood with neurodiversity at its centre. 
Creative Writing BA(Hons) lecturer, Craig Barr-Green is a seasoned author who writes picture books, non-fiction titles and theatre productions for children. Setting up SLT publishing company Clickety Books to provide engaging resources for his son who had speech and language difficulties, Craig is a passionate advocate for children's literacy and neurodivergent representation. 
In Craig's latest release, the autistic protagonist, Gina Kaminski, is on a mission to correct what she sees as significant misconceptions in the original Little Red Riding Hood tale. Telling the story in her own unique and distinctive way, she's here to share three compelling facts with the world: 
Little Red Riding Hood is full of BIG mistakes. 
She is off to fairy tale land to fix them. 
She WILL save the wolf. 
Throughout the narrative, Craig and Francis employ innovative visual storytelling techniques such as the use of pictorial emoji language. This is a book that seeks to inspire all children to tell their own stories. 
Published by Little Tiger, Craig's new release has received widespread acclaim from throughout the literary world with  author Jacqueline Wilson saying "I LOVE Gina Kaminski. She is such a real little character and Craig and Francis make us love and understand her in such a straightforward and original way."
Speaking about the release of Gina Kaminski Saves the Wolf, Craig said: "I wanted to write a picture book that gave a three-dimensional, neurodivergent child absolute centre stage in a rollicking adventure. Gina Kaminski is that character. 
"I am beyond delighted that she has found her home with the endlessly brilliant Little Tiger, and Francis Martin's fabulous illustrations are bursting with character, and energy, and just the right amount of anarchy. I couldn't wish for a better team, and I am incredibly excited to introduce Gina to the world." 
Craig's previous works include Arthur's Club, The Extraordinary Life of Steve Jobs, A Christmas in Cornwall and Captured! The Incredible True Story of Thomas Pellow.