Lecturer named in Royal Photographic Society's 100 Heroines
14 January 2019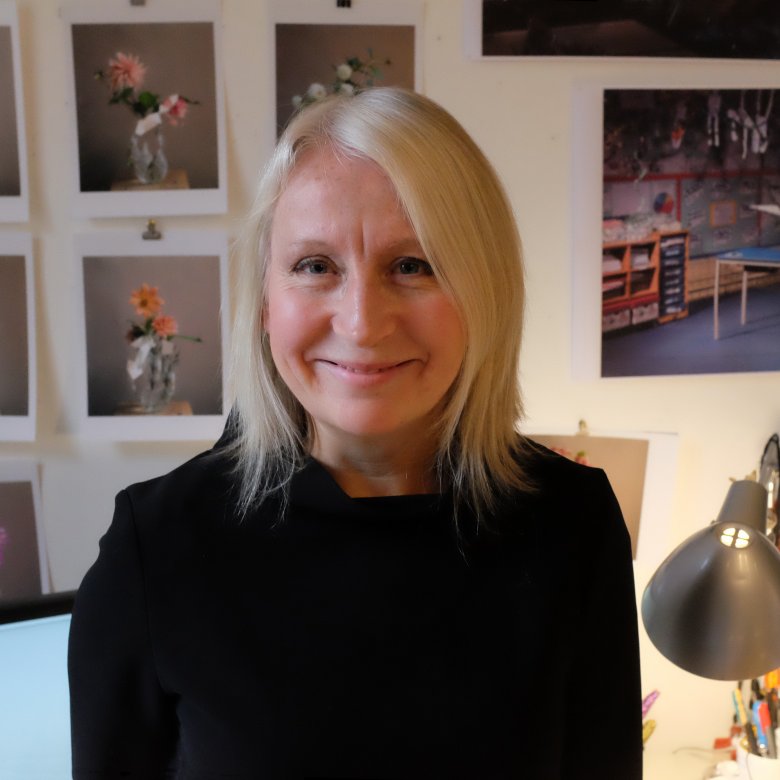 Wendy McMurdo - 100 Heroines (profile picture)
Wendy McMurdo, Module Leader on MA in Photography
The Royal Photographic Society (RPS) has named Wendy McMurdo, Module Leader on Falmouth's MA in Photography, in its 'Hundred Heroines' list. The campaign is part of a series of initiatives run by the RPS, marking the centenary of women's suffrage in the UK.

Many of the great photographers and scientists of the nineteenth and twentieth centuries were members of the RPS. Founded in 1853 to educate the public and promote high standards of photography, the RPS is the world's oldest photography society.

Its 'Hundred Heroines' campaign showcases the best of global contemporary female photographic practice, highlighting the significant contribution women are making to the industry. It also reflects the incredible diversity of approaches and methodologies involved.

Delighted to make the list, Wendy told us: "It means such a lot! No matter how established, it's always difficult working alone and you don't always get feedback for the work you do. Recognition therefore can really make a difference."

Over 1,300 nominations were sent in for the campaign. All the final nominees were reviewed by an international jury which looked at the work of each photographer, basing their choices on past exhibitions, publications and projects.
Jury chair, Rut Blees Luxemburg said: "The selection of a Hundred Heroines reflects a much larger community of female photographers. Those chosen to salute and embody this community are emblematic for their inspiration, advocacy and pioneering spirit." 
Wendy said: "I'm especially proud to be on such a stellar list. Lots of women on the Hundred Heroines list are artists who've really inspired me in the past." 

When asked what advice she would give to budding photographers, Wendy said: "Keep at it! Building a career as a photographer or as an artist is a long-term project. It's a cumulative process of building a coherent body of work and also developing relationships with others in your field. It's important to remember that – no matter how brilliant your work is – you can't do anything without the assistance and collaboration of others." 

Wendy also advised photographers to think global, making links wherever possible. 

She added: "If you choose something you're passionate about, it's likely you will succeed."