Illustration Graduate Commissioned by VOGUE
11 December 2018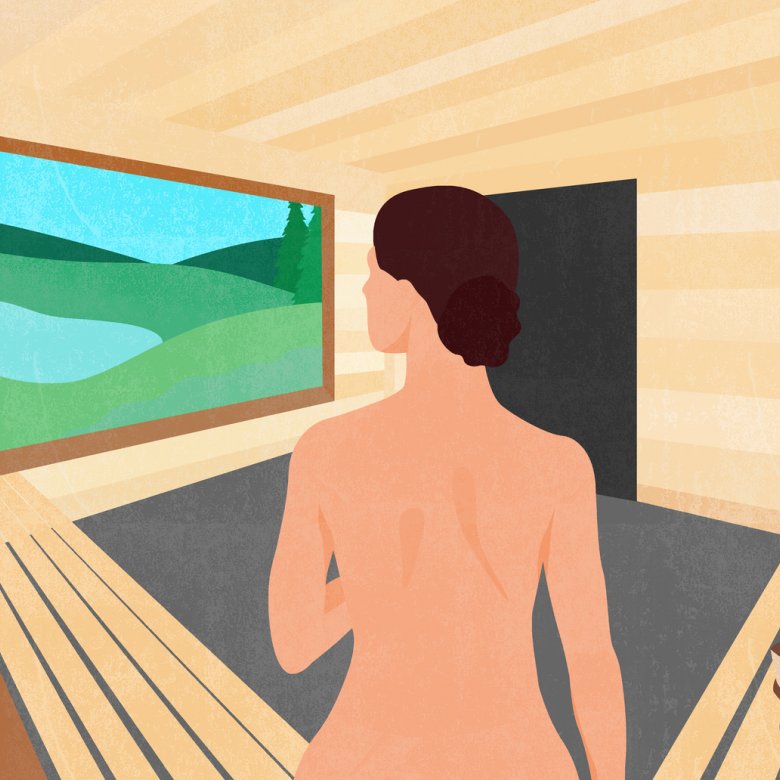 Vogue commission
Sophie Melissa, 2017 BA(Hons) Illustration graduate, has been commissioned by British VOGUE to create two illustrations for their Guide to Spa Etiquette Around The World feature.
Since leaving Falmouth, Sophie has worked with a variety of clients, including Liberty London, WIRED, Tesco Magazine, Fujitsu, Ebury Press, Square Mile and The Scouting Association. Being commissioned by VOGUE however, is a particular highlight for her.
When discussing the commission, Sophie said: "It was a really exciting opportunity! I remember saving up pocket money to buy VOGUE when I was in school, then cutting and sticking the photos to my wall – so this was such a dream project!"
During her third year at Falmouth, Sophie visited New York with the course and was able to show her work to various art directors and agencies.
Sophie said: "The feedback I received in New York was really positive and helped me gain confidence; I really started to see this as a possible career. Then, whilst exhibiting my third year work at New Designers, I was lucky enough to win the SAA New Talent in Illustration award – which gave me a six month trial with an Illustration agency."
This trial led Sophie to meeting her current agency, New Division, which led her to VOGUE.
Sophie added: "I loved my time at Falmouth. I wouldn't be where I am now without the amazing support from my tutors. I not only learned the skills I use today, but the course also puts a large emphasis on professional practice, which helped me develop a strong portfolio of work that I was proud of. It encourages a strong work ethic and the projects, especially in my third year, were so similar to industry briefs it gave me a smooth transition. I knew what to expect after leaving University and I really pushed myself."
Her advice for graduates looking to get into the industry is: "If you're passionate about what you do, it shows. It's all about evolving your portfolio. Set yourself projects, work hard, don't give up and create work you want to do. If you want to get editorial work, set yourself similar briefs. Also, don't be scared to show others your work. People won't find you unless you put yourself out there!"
Since her commission with VOGUE, Sophie has been developing her portfolio and is in the early stages of another publishing brief.