Huw Lewis-Jones' Blue Badger goes global!
14 February 2023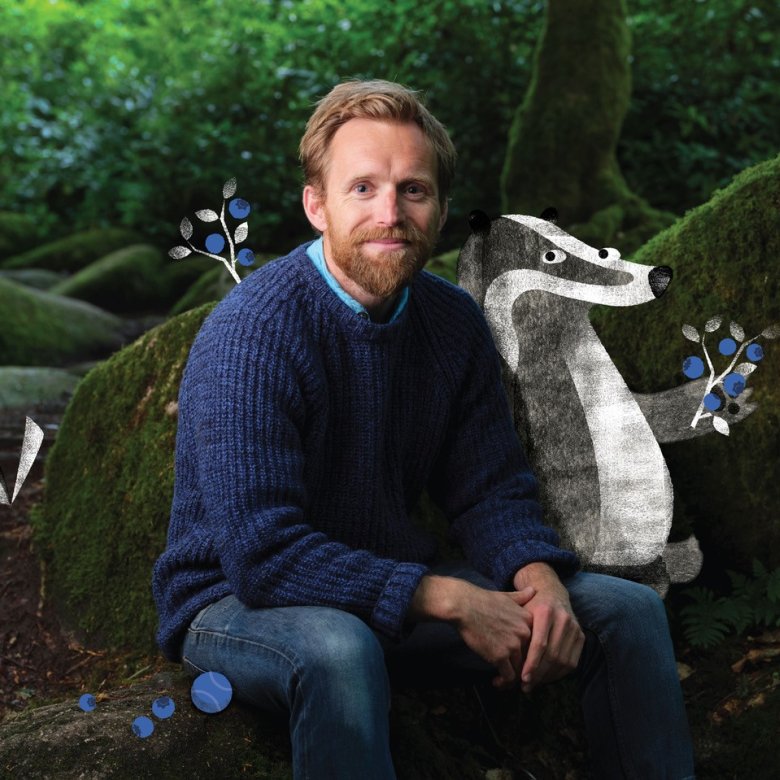 Huw Lewis Jones with badger
Both the Bad Apple and Blue Badger series of books are beautifully illustrated by award-winning illustrator Ben Sanders. Ben's work can be seen on the pages of Wall Street Journal, Monocle, Columbia Journalism Review and Australian Geographic. Ben also writes and illustrates for Hachette. Huw says that collaborating with Ben is "a whole lot of fun".
"We first started working together on a series of maps, for a book I was making at that time called Archipelago, with other artists all over the world. I had this first apple story in progress just as I was heading for the Arctic and Ben jumped at the chance to mess about on it together. It's been great, though a bit crazy sometimes working across time-zones, with different books in progress, and lots of different publishers. It's exciting - a kind of creative whirlwind. We're learning a lot as we go, and it's been so nice to see the books reaching readers." 
Blue Badger and the Beautiful Berry is available to buy now online and in all good bookstores. The trilogy will soon be available to international audiences too, with the books being published in North America, France and Japan. If you enjoy this trilogy, keep an eye out for more books from Huw coming later this year. 
Buy Blue Badger and the Beautiful Berry