Graduates Take Home Cornwall Business Award
01 July 2019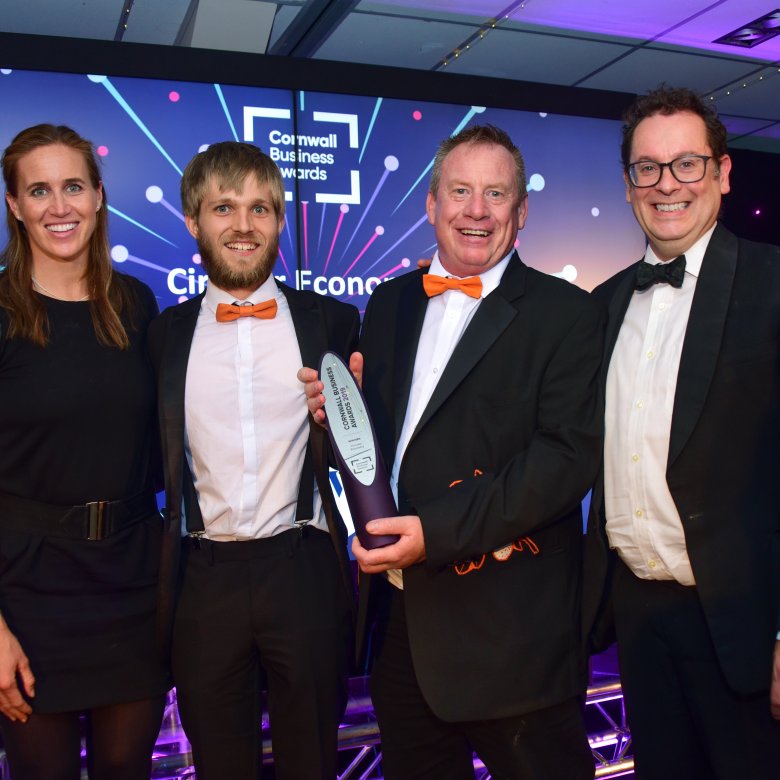 web story - John and Harry Cornwall Business Award win
BSc(Hons) Business & Entrepreneurship graduates Harry Deacon and John Lakey have won the Circular Economy Award at the Cornwall Business Awards.
The duo, who founded Cultivate Cornwall CIC in 2016, picked up the award for their TeX project, which aims to create sustainable communities in Cornwall.
Harry explained:
TeX helps to create sustainable communities by recycling, reusing and re-purposing new and used textiles. We're delighted to pick up this award and have our work recognised by the business community."
350 business leaders attended the awards event, which took place on 27 June, along with guest speaker, Olympic rowing champion Helen Glover.