Graduate's Success in Major National Art Exhibition
03 February 2020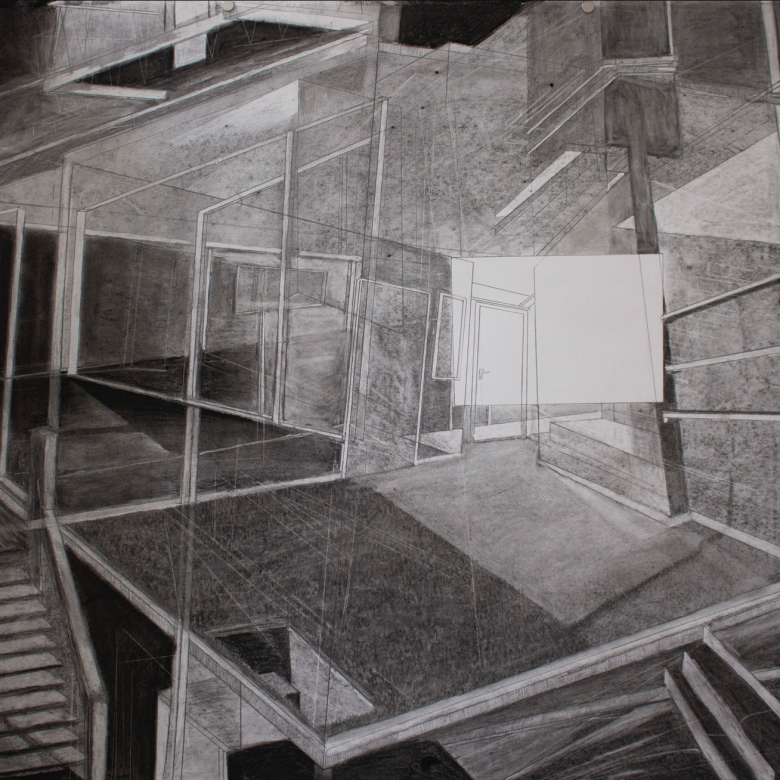 Julia Watson Royal Society of British Artists
Drawing graduate Julia Watson has had her work selected for the Royal Society of British Artists (RBA) Annual Exhibition.
Selected from over 1,500 entries, Julia's work explores the architectural memory and structure of a left home, using graphite and charcoal on a large scale to depict the fragility of remembered spaces once they are lost. It will appear alongside artworks by some of Britain's leading artists at the Mall Galleries, London from 20–29 February 2020.
Julia, who graduated with a First Class Honours degree in 2019, is currently the Artist in Residence at Totnes Art and Design Foundation Course.
Julia is very excited about her success: "It's exciting and a little scary. I appreciate the ongoing support I have from Falmouth, my time there was invaluable to me and my practice.
"I have a very busy few months ahead with the RBA exhibition in February, a larger selection of work in a week-long joint exhibition at Harbour House, Kingsbridge from 17 to 22 March and a solo exhibition from 17 April to 4 May at the Ariel Centre, King Edward VI Community College."
RBA was founded in 1823 and is dedicated to promoting the highest standards of skill, concept and draughtsmanship in painting, sculpture, printing and drawing.