Graduate is Design Lead at Conran
16 April 2020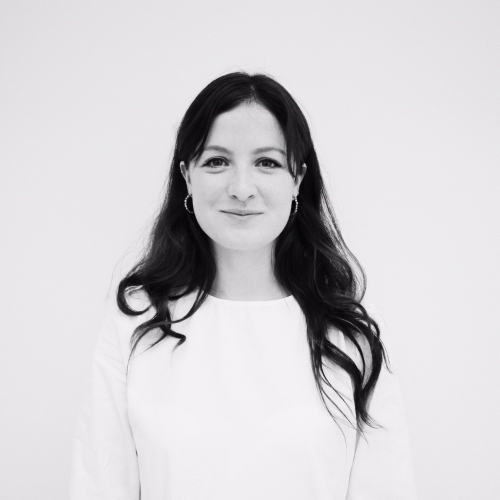 Tabitha Organ graduated Interior Design BA(Hons) in 2015. She is currently working for Conran and Partners:
"…an architecture and interior design practice, founded by Sir Terence Conran, renowned for designing contemporary ways of living. With studios in London, Hong Kong and Brighton, we have a portfolio that extends around the world and embraces a rich and varied range of typologies and scales."
We recently caught up with Tabitha about her time at Falmouth and to see what she is up to now:
What did you enjoy most about your time at Falmouth University?
I most enjoyed the quality of life. I loved living by the sea and within the local community. I made lifelong friends at Falmouth University and even met my husband! I enjoyed discovering all the different strands of Interior Design and working out where my passions were. I loved the vibe in the studio - which is a relief as we spent a lot of time together!
What are you up to now work wise?
I work at Conran and Partners as a designer. Conran and Partners is an Interior Design and Architecture studio founded by Sir Terence Conran. I am currently the design lead on an exciting and high profile project in Kings Cross, London.
What advice would you give to prospective students?
If you are thinking about Interior Design, go into it open minded and ready to explore all that Interior Design has to offer and the opportunities are vast. Do not underestimate how much hard work Interior Design is, and the hard work continues into working life. Interior Design is a form of storytelling and the hard work always pays off when you see your designs come to life! Lastly, to be an interior designer is to work in a team, and multiple minds are better than one, so be prepared to work with other designers to find the best possible solutions. Interior design effects everyone and being amongst beautiful, thoughtful and intuitive spaces has a positive impact on people's lives, so what's not to love about being an Interior Designer!
A project I am working on - Amenity spaces for a residential scheme, Kings Cross.
The concept for this space is the conversation between the urban characteristics and the natural layers that have been created in the new Kings Cross development. This space is the 'hinge' between the more private amenity spaces. It is designed to encourage the residents to interact in a bid to create a community in the scheme. (See project image below.)
Amenity Spaces, Kings Cross, London