Graduate Film Shortlisted for Grierson Awards
26 July 2019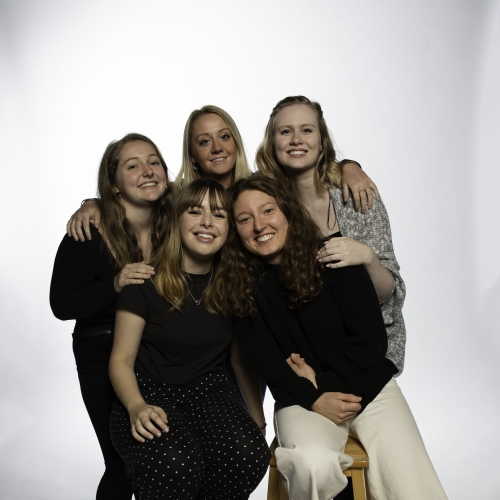 Women Uprooted, a film about the experiences of refugee women in the UK created by recent Film graduates, has been shortlisted for the 2019 British Documentary Awards (The Grierson Awards) for Best Student Documentary.
Combining dance, music, powerful testimonies and stunning imagery this beautiful, thought provoking documentary opens up the harsh realities of stateless living in 21st Century Britain. It was created by an all female team including: Dominique de Villiers, Grace Mosley, Francesca Brotherton-Cotterell, Ellen Price and Andrea Klaeboe.
It is one of seven other student documentaries to be shortlisted. Four others are from MA courses in London. Outside of London film and TV schools, Women Uprooted is the only film to be shortlisted. On hearing the news, Head of Film Kingsley Marshall said: "This is an incredible achievement, and testament to the crew's terrific sense of this film - we're really proud of you, well done."
The awards will take place at The Queen Elizabeth Hall on The South Bank, London on 14 November 2019.
The team said:
We are so happy to be portraying female driven stories through our film. This was taken on our final day of shooting!"
"We're so pleased to announce that we've been shortlisted for the 2019 Grierson 'Best Student Documentary' award! We are so grateful to all of those who helped us along the way, and we hope to continue showcasing our film and its story more widely."
The Grierson Awards are the premiere awards for documentary in the UK. Set up by the Grierson Trust to recognise innovative and exciting documentary films they commemorate the life and work of the documentary filmmaker John Grierson. The awards were first set up in 1972 and have then run annually.
You might also like