Graduate at FOX Gets Sneak-Peak Into Some of TV's Hottest Shows
15 April 2019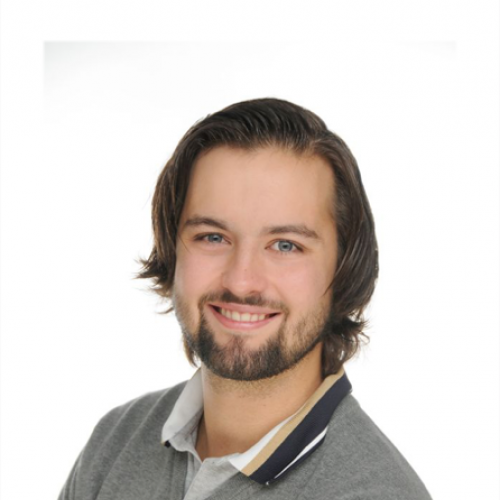 When you're scheduling shows like The Walking Dead, American Horror Story and Legion, you know you're on the right track. That's exactly what Felix Wieser, 2018 graduate from MA Film & Television, is doing as part of his two-year trainee program at FOX in Germany.

Felix is responsible for planning the viewing schedule at FOX, analysing its competitors and being the in-house 'expert' on its shows and content, meaning advanced screenings.
Felix told us: "It's great working for FOX. The working culture is great and my fellow employees are young, making it very easy to enjoy working for FOX. The company itself is really big, but in Germany only around 50 people are working for the channels FOX, National Geographic and National Geographic Wild."

In order to plan the viewing schedule to the best of his ability, Felix needs to have his finger on the pulse of FOX's upcoming content.


Felix explained: "I need to know our programs inside out, which means I have to watch them. I talk ideas through with my co-workers and then we plan a month. We are always planning three months ahead of time. We have a fixed structure, so we have certain content always at a specific time slot, then we build the other content around those."

Part of Felix's job is to analyse the competition and ask questions like: What are our competitors' ratings? What new programs are being shown? How is FOX competing at certain time slots?
Felix added: "For my fellow co-workers, I am the go-to-guy for questions about the content itself. Marketing and our producers need to know certain details to produce trailers and campaigns. I really enjoy our content. We have great shows on and I get a little window view into the bigger worldwide TV industry."

Another big perk of the job is being able to see many of his favourite shows in advance.

"I love Atlanta, Legion and False Flag," Felix told us. "And a show called Snowfall, which not many people have heard of. There are many shows that are amazing like The Walking Dead, The Good Fight, American Horror Story that I enjoy watching."

After his placement finishes, Felix in interested in learning more about the development of TV shows and the commissioning process.
You might also like