Fun days out in Cornwall on a budget
10 May 2023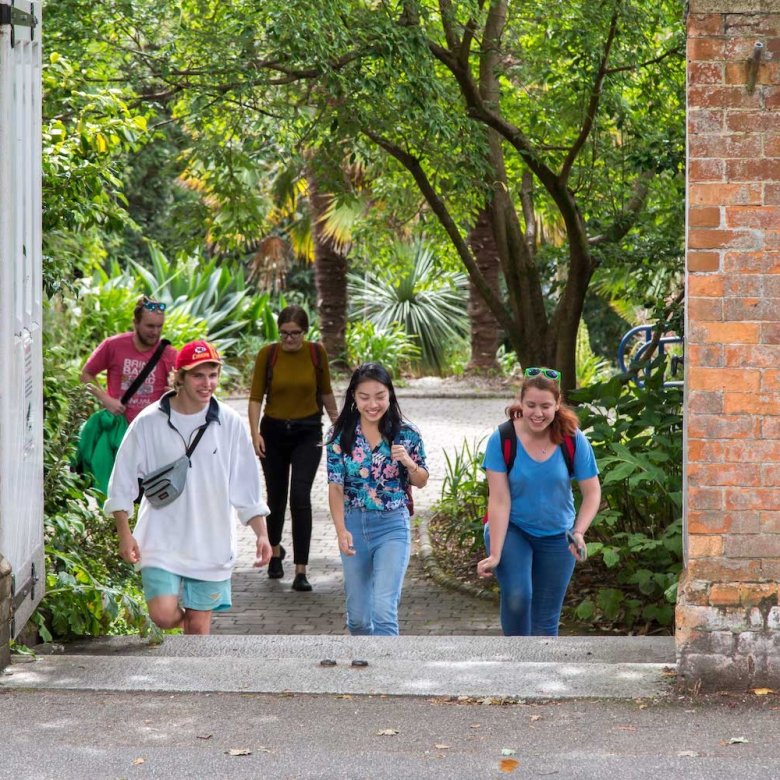 Students walking on Falmouth campus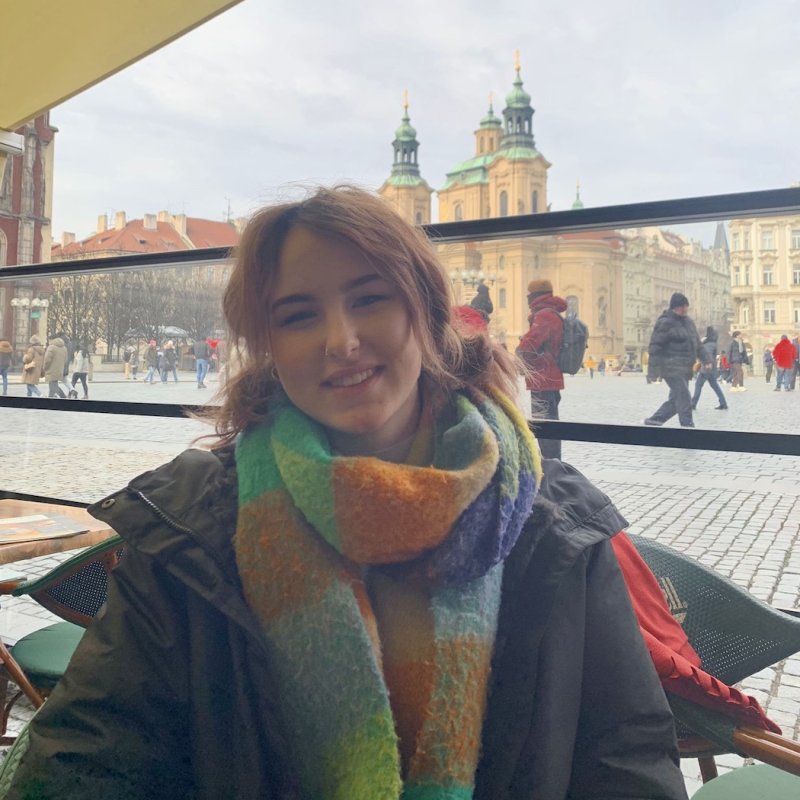 Daisy Cunningham student profile photo
Falmouth has an amazing creative environment surrounded by nature and the sea, making you feel instantly at home.
If you're thinking about joining Falmouth University, then discover what Falmouth and Cornwall has to offer outside of your university halls.  
In this article, I discuss the best ways to explore Cornwall on a budget with these fun activities. From free art galleries and live music events to scenic walks and train rides to St Ives, there are plenty of affordable options for exploring our unique location. 
My top tips for days out in Cornwall
Walk to Pendennis Point and castle 
There are lots of great walks around Falmouth but one of my favourite walks is around Pendennis Point. My friends and I decided to explore this area when we first started university. Going on walks was such a great way to build friendships and have fun. You can walk up from Gylly beach to Pendennis Castle (if you fancy visiting the castle then student admission costs £11.30) and then around to Pendennis Point, where there are some amazing views of the sea – it's even possible to spot seals and dolphins from here! Then head down the road back past Falmouth Docks. It takes about an hour in total; however, you can always bring a picnic and sit on the grassy banks or rocks and make it a whole day trip! 
Go to Gylly beach 
One of the most amazing things about studying at Falmouth is living right by the sea. What could be more perfect than walking down to the beach on a hot summer's day, relaxing with friends, going swimming, sitting in the sun and then finishing off the day with a BBQ? Not much, right!? And even in the colder months my friends and I often wrap up warm and head to Gylly beach to either chill out or go swimming before rushing home to a hot shower and hot chocolate. 
Visit free art galleries 
There are so many free art galleries in Falmouth, and they are a great way to support local artists while getting to see lots of amazing art! Some of my favourite galleries in Falmouth are The Poly and Morgans. Both galleries are in the centre of Falmouth town and have a rotating calendar of exhibitions that are open to all. The Poly also regularly exhibits work by Falmouth University students so it's great to go along and see the amazing pieces they've created. 
Take the ferry to St Mawes or Flushing 
If you want to explore other areas close to Falmouth, it's easy to hop on a Fal River ferry from Falmouth pier to Flushing or St Mawes. The ferry only costs £11.70 for students to St Mawes or £4 to Flushing. It's a great experience getting on the boat and travelling across the water. Once you arrive in St Mawes or Flushing, you can make a day of it by exploring the beaches, shops, pubs and cafes before getting the ferry back to Falmouth. 
Enjoy live music 
There are so many spots in Falmouth that host cheap, and often even free, live music events. One of my favourite bars in Falmouth is The Chintz Symposium, which hosts weekly jazz nights, jam night and local performers. Going to one of Chintz's music nights is a great way to support upcoming artists and discover new music. 
Take the train to St Ives 
Catching the train is a great way to explore other parts of Cornwall on a budget and one of my favourite days out is to the beautiful St Ives. A return train ticket to St Ives from Falmouth costs about £10. I would recommend getting a 16-25 railcard if you plan on using the train frequently as this gives you 30% off all travel. The train ride to St Ives is really scenic and you can enjoy amazing views of Hayle Towans and Carbis Bay. When you arrive in St Ives, you can visit the Tate St Ives for just £5 with a locals pass (which gives you year-round access) or spend the day exploring the town's cobbled streets and beautiful beaches.