Film Alumna Working at Award-Winning Production Company
15 April 2019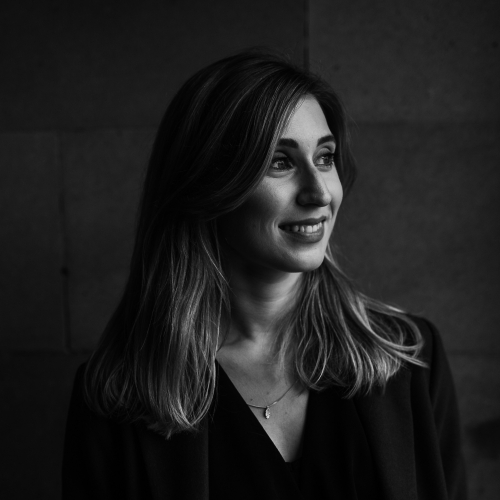 No two days are the same for Philippa Day, 2014 BA(Hons) Film alumna and the new Development/Production Coordinator at award-winning studio Delaval Film.

Since graduating, Philippa has worked for a number of companies, including: WOW247, an online magazine covering local events, news and entertainment in the North of England; SugarFree TV, a well-known production service company; ITV; and Creative England, a not-for-profit organisation dedicated to the growth of the creative industries.
Philippa told us: "While at Creative England I supported the delivery of programmes including the Emerging Talent Fund and iFeatures, Creative England's low budget feature film development initiative, working with first-time feature filmmaking talent."

She has also worked on adverts for a number of popular brands and organisations, including Under Armour, Adidas, Paypal and Barclaycard.
As the Development/Production Coordinator at Delaval, Philippa supports producer Loran Dunn, "tracking and developing talent and work as a Production Manager on short films produced by the company."
Listed as one of the Top 50 Most Creative Companies in the country in 2016, and supported by the BFI Vision Awards 2016–2018, Delaval Film is grounded in a background of freelance production work for BBC and SKY Dramas, as well as cinematic feature film releases. Its short films have gone to play at major film festivals across the world.

Loran Dunn, Delaval's producer, was named the 2017 Screen Daily Star of Tomorrow, the winner of the BFI Vision Award and BIFA Longlisted Producer. She has a background in production on BBC Dramas, independent features and major music promos. Many of her short films have been screened and awarded at festivals such as Edinburgh Film Festival and Palm Springs Film Festival.

Philippa added: "My current role [at Delaval] allows me to work closely with emerging filmmakers which is always exciting. I enjoy the fact that when working in development and production on films, no two days are the same."
You might also like