Festival Win for Graduate
21 June 2019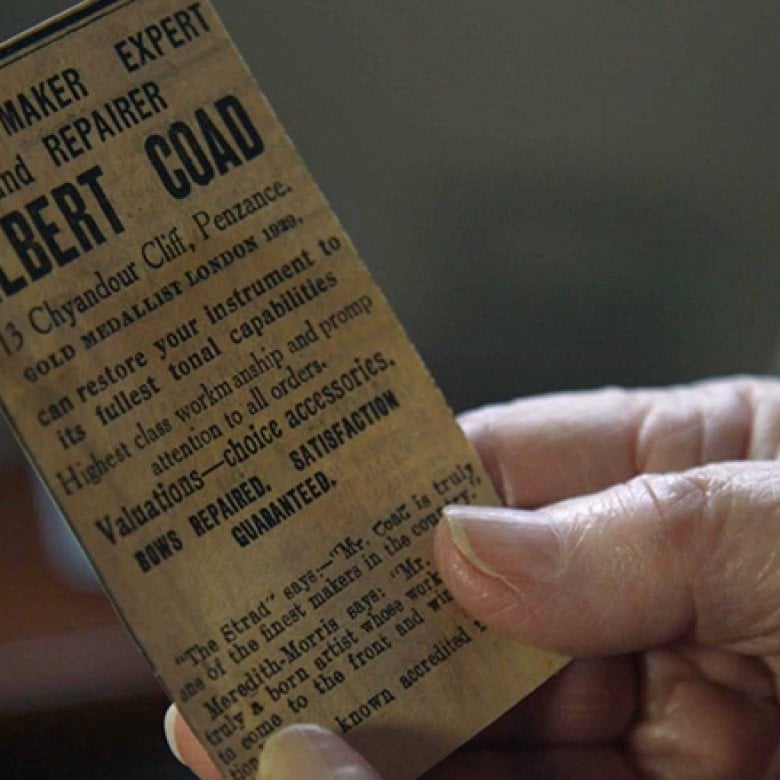 web story - the signalman
MA Film & Television graduate Sema Basharan has won Best Student Film at the British Documentary Film Festival.
Sema's winning film, The Signalman, is based in Penzance, and tells the story of Albert Coad the only violin maker in Cornwall in the early twentieth century. The winner of numerous awards for his craftsmanship, Albert is remembered by only a few – those who knew him personally, and those who treasure and play his beautiful instruments. An oral history documentary, The Signalman unearths the story of Albert, preventing him from being lost completely from local history.
Sema said: "It's been really fun getting my first festival acceptances. I love that The Signalman first screened at Newlyn Film Festival in Penzance, which is where Albert lived and worked over 90 years ago! I like to think of people leaving that screening then walking past the signal box and the house where he lived all those years ago, like a bit of local history that's been brought back to life!
"After Penzance it showed at the British Documentary Film Festival in Leicester Square where it won Best Student Film and this weekend it'll be in Cardiff – so fingers crossed for more selections and awards!"