Fashion Graduate Selected to Open International Conference
3 June 2019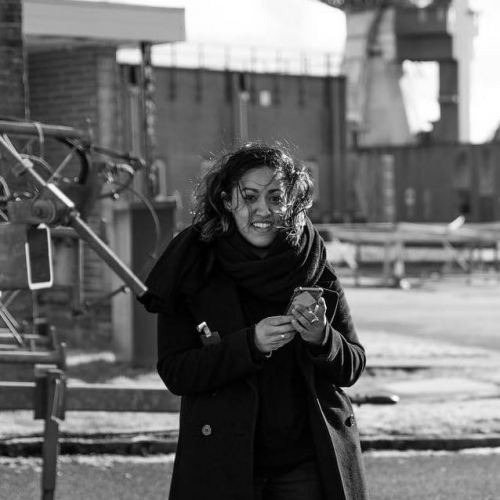 Michelle Facey, 2018 graduate from BA(Hons) Fashion Design, was recently selected to showcase her work at the International Foundation of Fashion Technology Institute's (IFFTI) annual conference, opening the closing night fashion show with her gravity-defying dress.

Founded in 1999 in New Delhi, India, the IFFTI is now the most comprehensive and prestigious international fashion organisation. It represents the leading fashion higher education institutes in areas of design, technology and business, and currently comprises of 61 members from 28 different countries across the globe. To be selected is a big honour.
Michelle said: "I didn't expect it at all – when I found out, I was completely surprised – it was a really special feeling being selected to showcase the dress and represent Falmouth."

Her original, innovative and future-oriented dress has made a big impression already.
"The concept behind the dress stemmed from looking at the industrial revolution and space exploration," Michelle told us. "How future design will shape fashion, utilising technology and future materials, such as bio and smart fabrics. Posing the question – how can microgravity inform the way we design clothes and be sustainable?"

Since graduating and showcasing her work, Michelle has moved back to Amsterdam, where she has established her own studio 'UNFOLDING SPACE STUDIO' and is working freelance as a Fashion Designer and consultant. She has a few exciting projects in the pipeline already, including working with Dutch Hip Hop collective Ruyzdael.

Michelle said: "Watch this space..!"
Photo credit: Hannah Wigart
You might also like