Falmouth signs MOU with Royal Cornwall Hospitals Trust
01 June 2022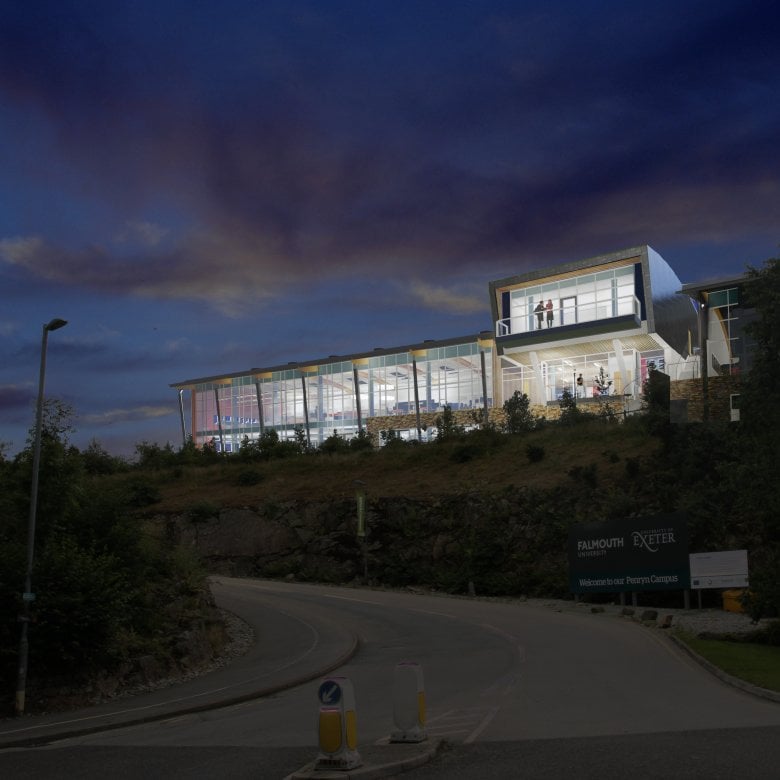 Launchpad building
The signing of a Memorandum of Understanding (MOU) between Falmouth University and Royal Cornwall Hospital's Trust (RCHT) will support the continuation of existing clinical research and health education, and the RCHT's ambitions to become a University Teaching Hospital.  
The document was formally signed by RCHT'S Chief Executive Steve Williamson and Vice-Chancellor & Chief Executive of Falmouth University Emma Hunt. The signing took place at a Board in Public Meeting, which provided an opportunity to showcase the great work that's been undertaken as partners to date. 
The RCHT's Director of Strategy and Performance, Thom Lafferty, explains that the agreement builds on an existing spirit of collaborative working and nurtures new opportunities for the ultimate benefit of patient care. "Since late 2021, we have been in discussions with Falmouth University about formalising our relationship as partners." 
"The Memorandum of Understanding signifies a higher level of commitment between the two organisations to strengthen our already close relationship, and to work together to improve the care and experience of patients across Cornwall and the Isles of Scilly." 
"The agreement with Falmouth University is great news for our hospitals," explains Associate Clinical Professor and Consultant Nurse Frazer Underwood. "Colleagues from the Royal Cornwall Hospitals have already engaged with partners from Falmouth University on a number of joint projects, particularly regarding the joint development of innovative clinical device designs.
"The formal agreement between our two organisations will allow us to incorporate our broader mutual objectives in areas such as sustainability, research, teaching, social value contribution, and the use of art to enhance the experience of both patients and staff. It's hugely exciting, and in my view represents a step forward in our University Teaching Hospital credentials." 
Falmouth University's Vice-Chancellor & Chief Executive Emma Hunt agreed, adding: "I'm delighted that Falmouth University's partnership with Royal Cornwall Hospitals NHS Trust will help forge a new era in our creative and clinical partnership.  
"Through a multi-disciplinary approach and using our unique creative perspective to health and social care interventions, we're pleased to play a part in future proofing local services, innovating new approaches to care and cementing our commitment to improving our competitiveness and resilience as a region."