Falmouth Showcase launched
1 July 2020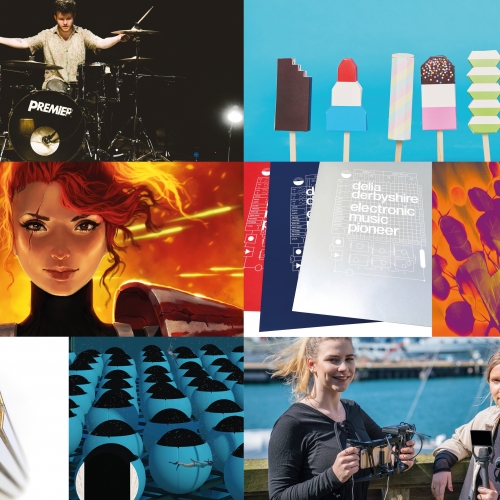 The Falmouth Showcase 2020 is now live.
This online gallery celebrates the work of final-year students and gives the public an opportunity to discover of some of the country's best emerging talent, before they graduate.
The site is packed full of inspiring photography, illustration, video games, music, showreels and more, along with links to students' professional websites, where more of their work can be explored.
Professor Anne Carlisle OBE, Falmouth University Vice-Chancellor & Chief Executive, said
"The Falmouth Summer Shows are a highlight of the calendar every year, so I am thrilled that we have not been stopped by social distancing. Instead, true to our values – Creative, Connected, Courageous – we have embraced innovation and built this fantastic digital space that I hope will attract visitors from far and wide, who will be inspired by our students' incredible work."