Falmouth Represents Cornwall Innovation in Hong Kong
26 March 2018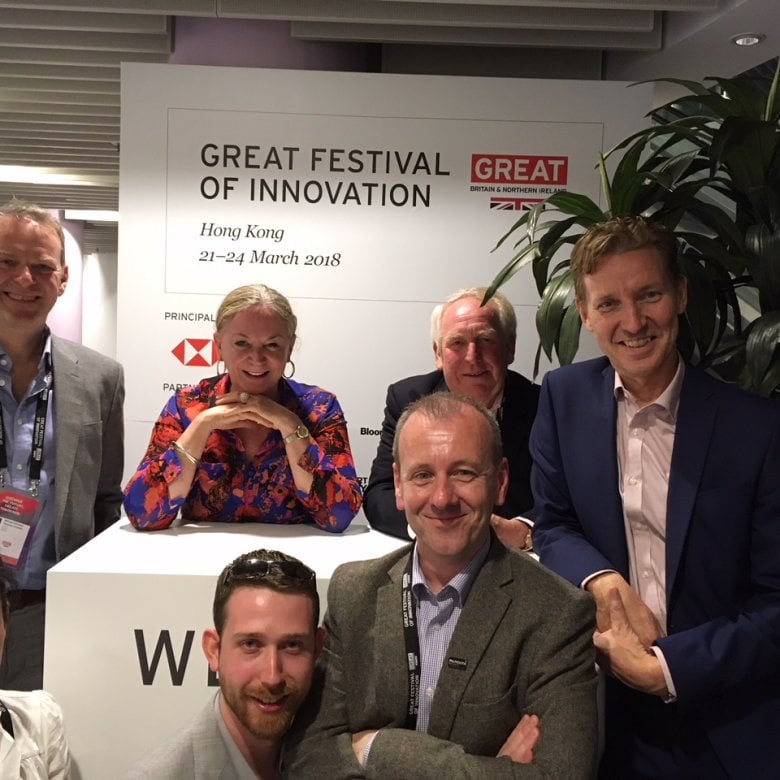 News_Hong Kong innovation event
Falmouth University delegation at the GREAT Festival of Innovation in Hong Kong
A delegation from Falmouth University has been in Hong Kong as part of a major UK Government exhibition promoting investment opportunities and partnerships with Asian economies.
Falmouth's unique business incubation programme – Launchpad - was the focus of the trip, with events, talks and other sessions run by staff and graduates.
Professor Anne Carlisle, Vice-Chancellor, says she's delighted with the response: "Me and the team have met dozens of potential investors and partners from all over Asia during the visit. There's been great engagement and a huge amount of interest in the work we are doing in Cornwall, and how this can be used to bring economic benefit to other regions of the world."
Only six UK universities were chosen to attend by the Department for International Trade with participants from China, South Korea, Japan, Malaysia and Singapore.