Falmouth ranked as a Top 10 Institution by the 2021 SDG Teach In
22 April 2021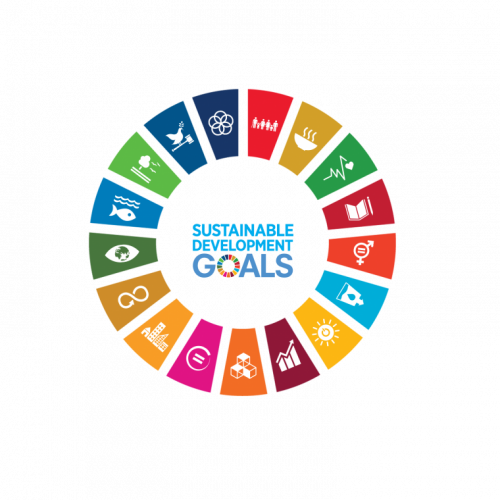 During the first week of March, Falmouth University took part in the Sustainable Development Goals Teach In (SDG Teach In) – a national campaign with an aim to place the United Nations Sustainable Development Goals at the heart of education. Falmouth has been named a Top 10 Institution in the campaign, placing 7th out of 48 educational institutions that took part.
The list of institutions included universities, colleges and schools from across the world, and institutions were ranked for the total percentage of their students the campaign reached. As a result of nine Falmouth academics pledging to include the SDGs within their teaching across the week, a total of 12.9% of our students were reached, securing Falmouth's place as a Top 10 Institution.
I believe it is our duty to teach sustainable development. It is one of the most beneficial things that we can do with our priviledged position as educators.
Falmouth academics helped make this year's SDG Teach In the most successful to date. Since Students Organising for Sustainability (SOS-UK) started the campaign back in 2018, over 47,000 students were reached and engaged with the SDGs.
Falmouth's involvement in the campaign is a reflection of the University's approach to sustainability. Having declared a climate and environment emergency in June 2019, the University has been embedding sustainability issues into its curriculum. Falmouth is committed to putting environmental issues at the forefront of its learning and teaching, and by the academic year 2022/23 will have embedded sustainable learning outcomes across all courses through assignments, modules and challenges.
Christian Aindow, Technical Tutor for AMATA, sees incorporating sustainability into his teaching as an essential part of his role: "I believe it is our duty to teach sustainable development. It is one of the most beneficial things that we can do with our privileged positions as educators."
The SDG Teach In campaign coincided with Falmouth's 'Sustainability Week', the headline sustainability event of the year. The event was delivered by the Sustainability Team in collaboration with the Students' Union, University of Exeter and FX Plus.
By encouraging academics to incorporate SDGs into their teaching, and offering over 35 extra-curricular digital engagement events, the Sustainability Team hoped that key sustainability themes, concepts, and issues would prevail across all areas of the Campus Community's lives for the week, boosting engagement in and action for sustainability.
Those students reached at Falmouth welcomed the inclusion of the SDGs into their learning for the week, and left the campaign week more aware of sustainability and empowered to act. As one Sustainable Tourism Management student commented, "I realised that I can be part of the change just by changing some of the things I do…and talking about important issues with my friends."
You might also like