Events Graduate Joins American Sports Production Company
22 July 2019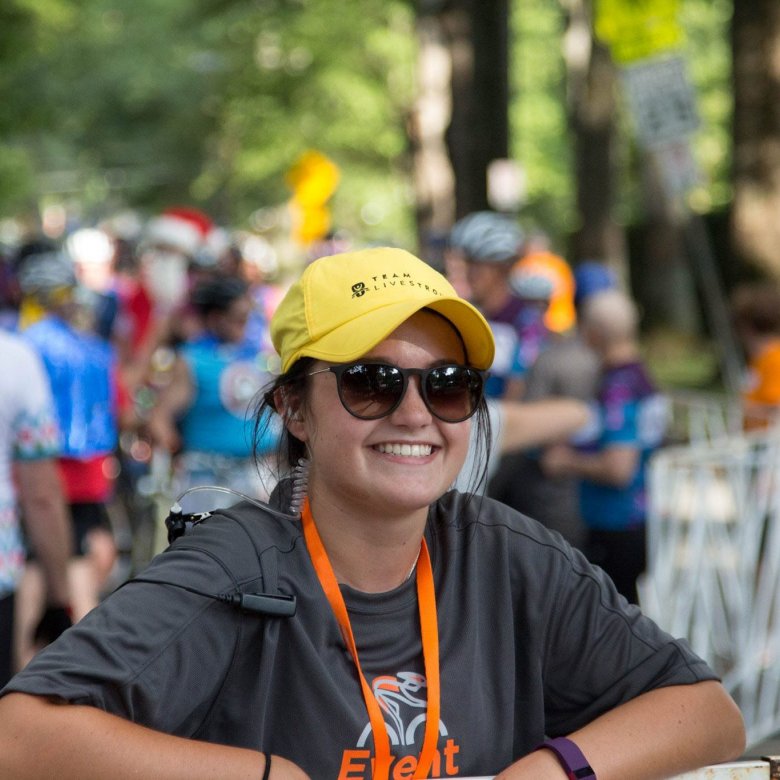 web story - Creative Events Management graduate Abbi Whitney
Recent Creative Events Management graduate Abbi Whitney has just started as Production Manager with Medalist Sports, an event production company based in Atlanta. We caught up with her to find out more about the role...
Tell us about your new job.
I am a Production Manager for a sporting event management company, Medalist Sports, producing professional cycling events, Grand Fondos and cause-related events. As Production Manager I oversee multiple events, and am responsible for communicating with the clients, creating maps, working with vendors and executing onsite production. I travel around the US, conducting site visits prior to the events and am on-site from event set-up to tear down.
I joined the Medalist team in June and headed straight out to my first event supporting the USA Cycling National Championships in Tennessee. I have just begun working on the production of two events, which will take place in the fall.
Sounds like an exciting role, what events are you most looking forward to working on?
All of them really! They are all unique and in different locations. I am excited to work with events that are new to me, and to meet new people. There is something so incredible about seeing an event come together after working on it for months.
Any advice for budding event specialists out there?
Volunteer as much as you can. It will really get you the best connections within the industry and provides you with valuable experience. Continue to work towards your passion - hard work pays off.
How has studying at Falmouth helped you make the transition into work?
The course taught me how to multi-task and manage my time; juggling multiple assignments and planning events at the same time. This experience has made the transition into a full-time job easier to handle. Working with my peers on the course taught me the importance of communicating within a team to produce an event.