Events Alumna Working at the Women's World Cup
25 June 2019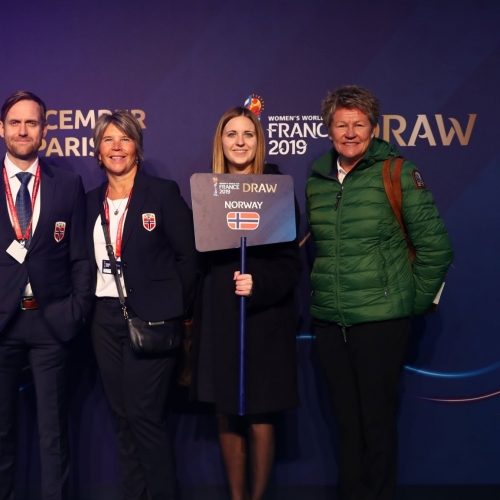 Lifelong football fan Christina Lindboe, 2016 Creative Events Management graduate, is living the dream, working for the Norwegian women's football team.
After Norway's win last weekend, they are now set to play England in the quarter-final on Thursday. As Team Liaison Officer, Christina is responsible for organising the team, liaising with the media and supporting the players.
When asked what her favourite part of the role was, Christina said: "The best part is supporting the national team on a world stage, so they can shine with millions of eyes upon them. Also, to be able to see how a football club functions from the inside, to see all the work and logistics that are involved, that can help me in my future career."
Sharing her secret to success, Christina told us: "The key skill is communication. There is a lot of communication between the Norwegian delegation, between FIFA and the LOC (Local Organising Committee) that helps FIFA with the organisation of the World Cup."
Another skill she cited was teamwork, which she developed during her time at Falmouth, organising events as part of her course.
She said: "The most valuable learning experience I found was team working. It is extremely important to understand the other person's strengths to be able to work as a team."
When her role ends at the close of the season, Christina hopes to continue to work within women's football, describing the experience of working with Norway as "amazing".
Her advice for aspiring events professionals?
Never let an opportunity pass by, even when you think it is too big for you to take it. Reach for it with open arms, take the chance and go for it!"
You might also like