Determined Music Graduate Lands Coveted Internship
14 March 2019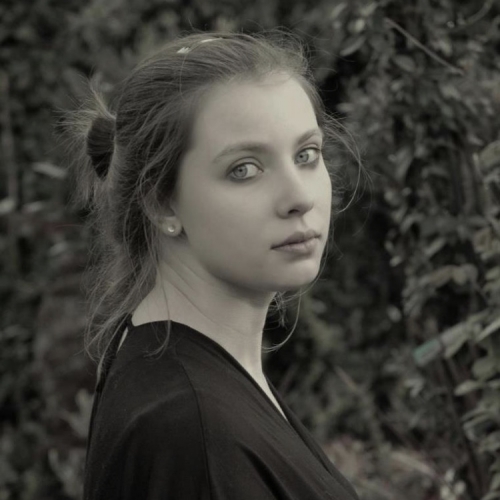 Florence Bird always knew that she wanted to work for a record label. She chose Falmouth University because of its partnership with Island Records and she spent the three years of her BA(Hons) Creative Music Technology degree working towards that objective.

Her determination and persistence paid off. In 2018, her graduation year, Florence received the Island Records Internship Award and she has since been working on projects by artists such as Hozier, U2, Mumford & Sons, Sean Paul, Kelly Rowland, Sigrid, John Newman and Robyn.
Based in the Audio Visual department, which is "basically everything in the video world", Florence is part of the team responsible for releasing and scheduling new music videos.

"I love it," Florence told us. "I had no idea what to expect of a label; you hear lots of bad rep but particularly with the people, I found that everyone was really lovely and enthusiastic."

Florence had her mind set on working for a label long before starting university. She told us: "I knew that ultimately I wanted to work for a record label. This heavily influenced my university choices and I settled on Falmouth due to the close partnership they have with Island Records. In my first term I eagerly went up to Rick [Rogers, Senior Lecturer] and asked what I could do to help my application."

Every six months, Florence asked again.
She explained: "I spent the three years at [university] focussing my projects on this end goal. I self-funded myself to go to New York and work for Tommy Boy Records on an unpaid internship. It was a tough but invaluable experience. As my third year was approaching its end I spoke to Rick again and managed to secure myself an interview."

From that interview, it was "a bit of a whirlwind"; Florence was invited back for a second interview, after which she was offered the internship. In the space of three days, she had quit her job, packed up her house, said goodbye to her friends and family, and moved to London. Now she's living the dream, working with some of the industry's biggest names.

Recently, Florence returned to the Academy of Music & Theatre Arts, to take part in a graduate panel. It was a "super weird" moment for her, having been a student in those sessions less than a year previously.

Florence told us: "I don't yet feel qualified to speak to them and give them advice. However, I remember having sessions like this and thinking, 'it's not achievable', but it is."

As Florence proves, anything is possible when you put your mind to it.
You might also like
Dreaming of a career in music?
Our amazing facilities comprise 11 performance and rehearsal spaces, flexible theatre space, 650 square metres of sprung dance floors, live rooms, control rooms, and digital and analogue equipment. We're also a working venue.