Creativity on the streets: Dark Pony Coffee
18 August 2022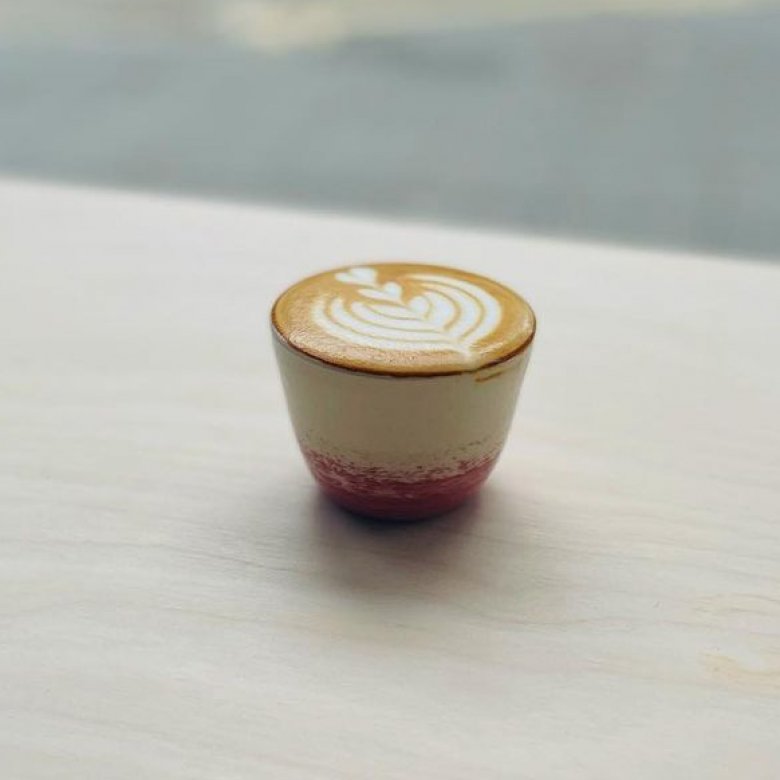 Coffee
The art doesn't stop there, with Dark Pony's walls adorned by multiple pieces by St Ives based artist Joseph Wheeler of the Shallal Art Connection.
Joseph has had a bit of a fixation with paintings of cows recently, and, well, that's what you'll find in the café; over 15 pieces, all cow orientated, proudly line the walls of Dark Pony. If they take your fancy (they're very likely to), you'll have the chance to buy a piece and take one home with you.
Joseph's art isn't the only thing that you'll want to take home from this café – and again, I'm not talking about the coffee or the wide selection of cakes. I'm talking about what the coffees are being poured into.
All the mugs in Dark Pony have been made by local ceramicist Nynke Besemer and they are b-e-a-utiful.
Watching Nynke create the mugs and milk jugs that fill Dark Pony is a mesmerising experience, and the results are really something to behold. We would heartily recommend perusing her excellent online store.
Nynke's designs bring us nicely onto arguably the most important thing in this café – the coffee. A café lives and dies by its brews, and even the most discerning coffee connoisseur is bound to be impressed by Dark Pony's offering.
As well as reinventing the iced coffee, you'll find all the usual suspects here; flat whites, cold brews, mocha's, the lot. Just make sure you grab one of their freshly baked cakes or pastries to go with it.
And finally, did we mention that Dark Pony have a resident dog named Roo? And that she herself is something of an artist?
If you needed any more convincing, we doubt you do now.