Comics, creepy worlds and creative writing: An interview with author Lynn Huggins-Cooper
31 March 2023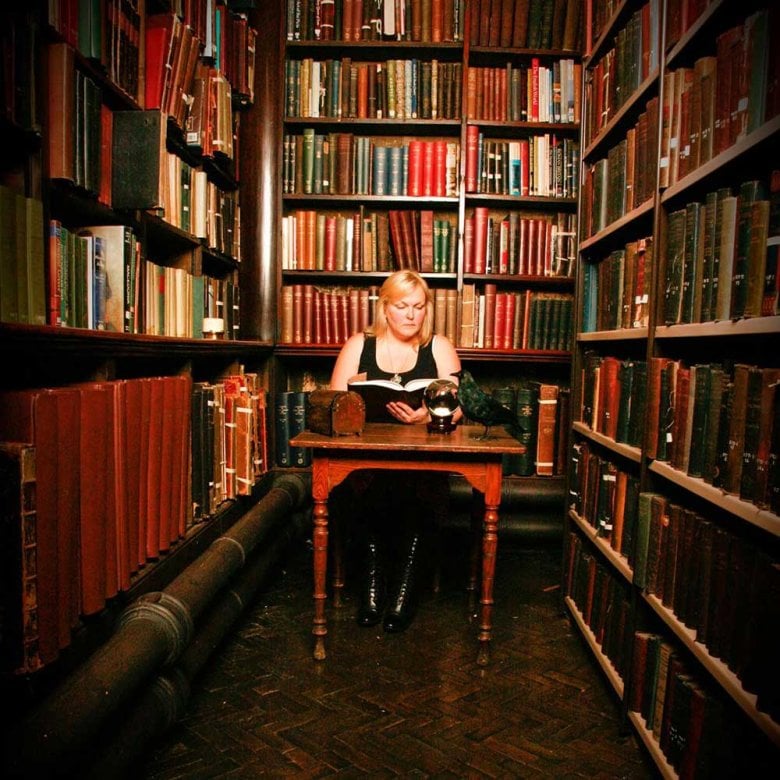 Lynn Huggins-Cooper
What inspires you to write children's books? 
It is a massive gift, being able to write for a living, and although I do write for adults, I am always drawn back to writing for children. My 'child inside' is very close to the surface. I find such joy in children's books; I love to read them, even as an adult, because the worlds in children's books are so expansive, and the way children relate to them is unfiltered and joyful. When I visit schools to share my work, I'm always greeted with so many questions and ideas – it is unbridled joy! If you can plug into that world, as well as the adult world, why wouldn't you?  
What aspect of tutoring on Falmouth's online creative writing degree has surprised you the most? 
I have always loved teaching – particularly getting to work with early career writers at such an exciting time in their development – so that hasn't been a surprise. What has taken me aback is how incredibly warm and inclusive the experience has been at Falmouth. Everyone is so welcoming and kind. 
While the technologies may change and develop, we're just finding new ways to tell these universal human stories.
The working environment is fantastic, as is the engagement from the students – they've always got so much to say. A wave of discussions and idea-sharing always follows the publication of new content in the virtual learning environment, and after webinars the forums light up with thrilling debate. The peer-to-peer support amongst the students and staff is equally excellent; everyone is very generous with their commentary on each other's work. The process of bouncing ideas of each other during the webinars and online discussions makes me think even harder about my own work, which is wonderful. 
You tutor on the course's post-digital writing module. How do you think aspiring writers can best rise to the challenges posed by the contemporary industry? 
The thing is, in writing, some things always stay the same. While the technologies may change and develop, we're just finding new ways to tell these universal human stories. Whether that's through copywriting for a website, writing a podcast script, or writing for a VR project – these technologies are exciting, but they're just vehicles for doing the same thing that writers have always done. So, it's all about stepping outside your comfort zone, trying things you haven't tried before and asking yourself: "how can I use these technologies to tell the stories I want to tell?" 
The module does a good job of emulating the busy, fast-paced world of professional writing. Students' hair can be blown back by the amount that we cover, but it's a great taste of the industry. Developing a portfolio-type career will keep you writing – it's certainly kept me in crisps and comics for the past forty years! There's nothing wrong with doing other jobs and developing your writing around that. But the more you can develop your portfolio, and the more types of writing work you can turn your hand to, the more you'll be able to sustain a career in writing.