Blinding Scriptwriter Jen Silverman Wins Nick Darke Award
12 November 2018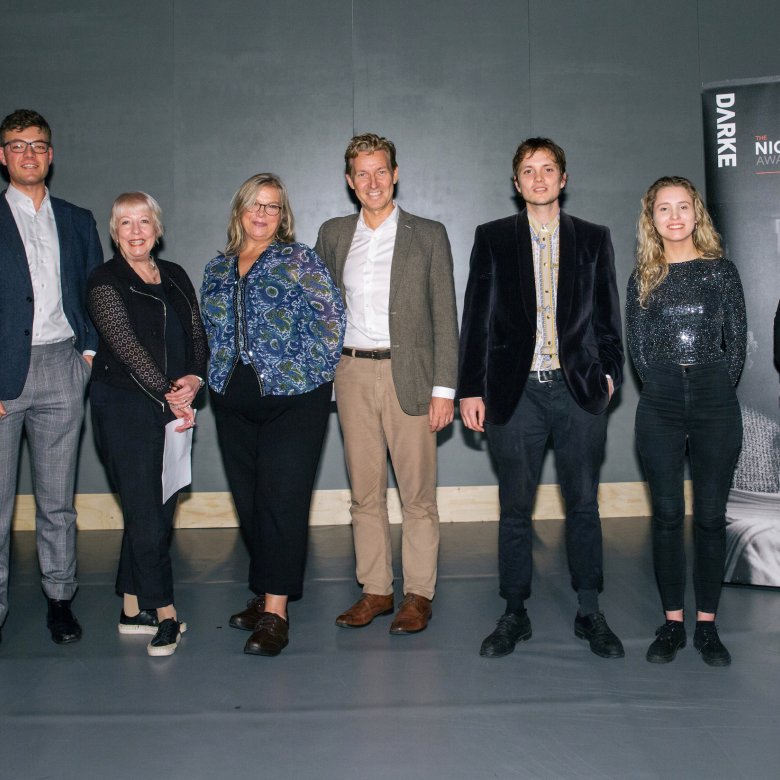 Nick Darke_Jen Silverman
This week, luminaries from the world of theatre, performance and writing gathered at the Royal Court Theatre in London for the announcement of the prestigious Nick Darke Award.
The prize went to Jen Silverman for her play, Blinding, a strikingly original piece that addresses race, identity and gender politics. Jane Darke, founder of the award, described the play as:
an ambitious and clever piece of writing which takes no prisoners. There's a desire to shock. It's very sharp, funny and a bit surreal.
U.S. born Jen, who is currently the writer-on-set for a new Netflix show, was unable to travel to the U.K. for the ceremony. However, speaking from the U.S., she said: "This award is particularly meaningful to me because it is a vote of confidence in a play that dares to set foot in strange, raw territory – a play that, frankly, scares me a little. And it is politically and artistically meaningful to me because it is a vote of confidence in all the artists on the short list, in the truth and vitality of what they have to say. Believe me when I say that this recognition means everything to me, as Blinding begins its life in the world."
Funded by Falmouth University through the Academy of Music and Theatre Arts (AMATA) and the School of Writing and Journalism, the Nick Darke Award was conceived in 2006 by his wife, artist and film-maker Jane Darke. Nick Darke was a writer of many forms, but during his life he earned his living in the world of theatre, screen and radio. The award honours his legacy by promoting talent and new writing.
Terrie Fender, Director of AMATA, added: "We're delighted to be able to facilitate this award each year, supporting writers from across the globe, working in the inspiring world of stage and screen. Falmouth is a creative hub; enabling new, innovative works and giving opportunities to students to pursue interdisciplinary projects and practices. This award is an extension of that, providing a space for talent to flourish."
This year, it received over 1,150 entries internationally, and a shortlist of eight plays was judged by a panel of top industry professionals.